Antiquorum: Last Auction Hero.
In our series of reports about the Geneva auction week, here is a subject about Antiquorum, a selection of the most interesting pieces in different categories: modern, vintage, rare, horological & collectibles.
LOT 44 : a beautiful clock fitted with an art bronze, which represents Cupid & Psyche.
Set on base made of yellow Marble, the sculpture is a copy made after a 1850 work by Thomire...
Equiped with an 8 days clock, hours and half hour chime.
Final price : 5625 Chf, under-bidden in my opinion, considering the obvious artistic and mechanical interest of this kind of pieces...
And definitely the best price/weight ratio of the sale : the sculpture dimensions are 71x48x19 cm, made of bronze and marble. :)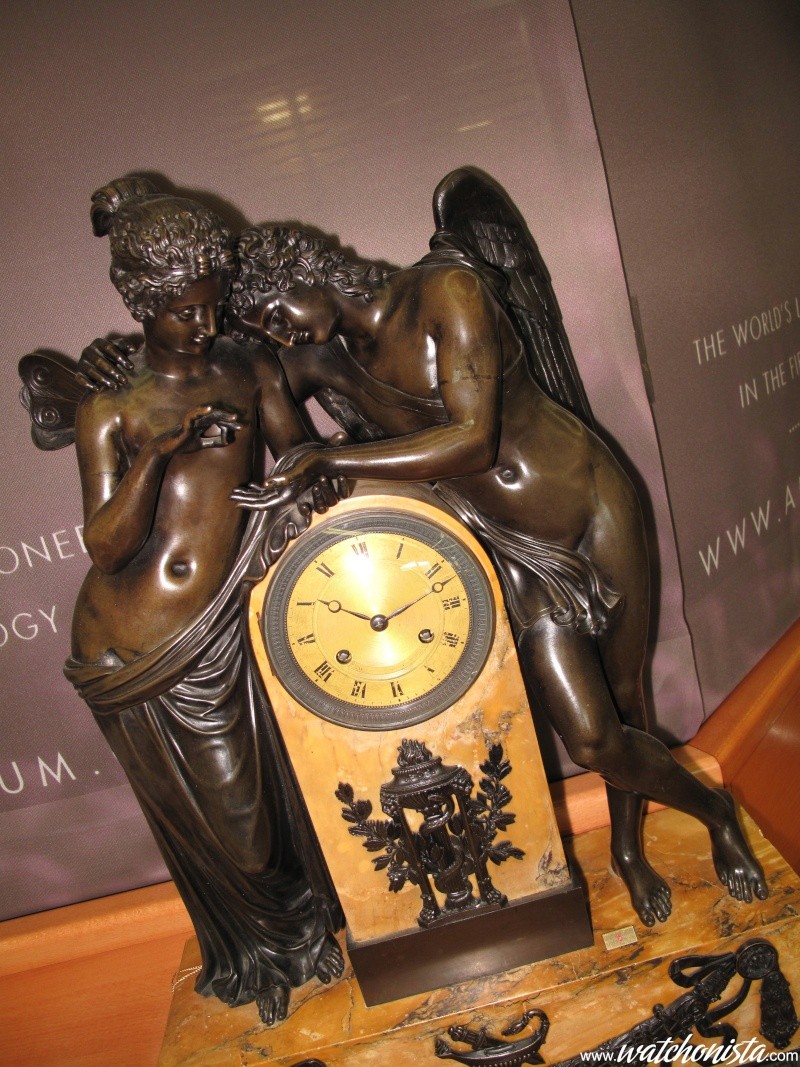 LOT 107 : very funny, characteristic of the 60's , a Jeager LeCoultre clock from 1955. The 15cm diameter case is made of Perspex, a commercial type of Plexiglass, the mechanism is a Cal. 210 from JlC, a very common caliber for travel clock, with an 8 days power reserve. Designed at the beginning of the 30', it yields poor chronometric performances in the last days of reserve. The final price, 2125 chf, was above the market rates for this kind of table clock.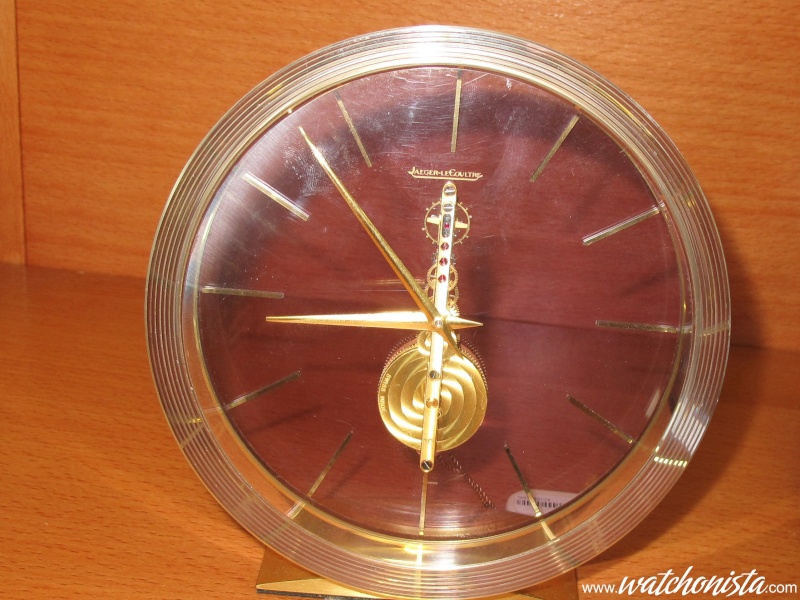 LOT 119 : in the same 60's design, a tribute to the old French rurality, a table clock of Jeager LeCoultre, 23cm in diameter, powered by an 8-days JlC 222.
A tribute to French pastoralism : the permission to hunt granted to serfs during the French revolution of 1789, was ruled by periods when shooting specific species was forbidden. It didn't really work actually, wild life being endangered in French country...
The calendar displayed on the dial presents for each month a listing of the species that could legally be hunted. Final bidding : 5000chf.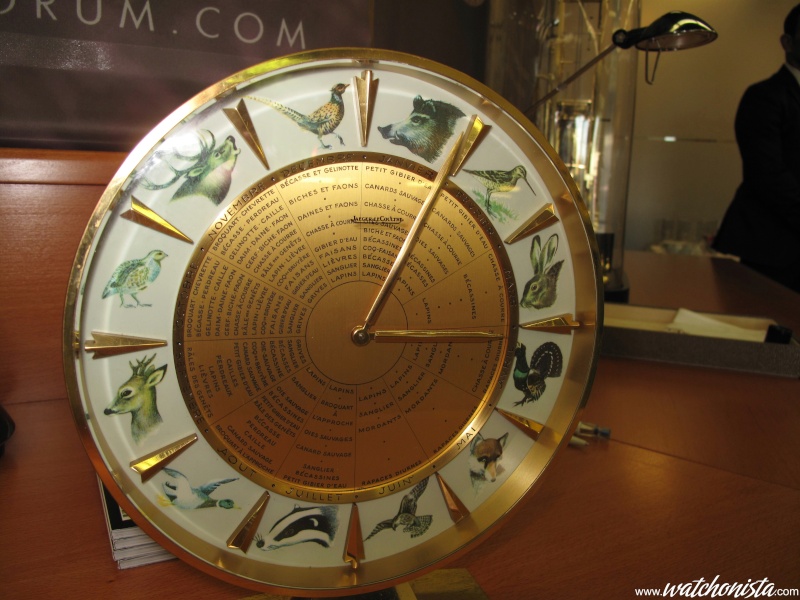 LOT 157 : one of the stars of this sale, a Rolex 5517, is an authentic military watch, part of the British SAS/SBS original gear.
You can notice the famous broadsword hands, with a claimed tritium paint.
It finally went for 134000chf.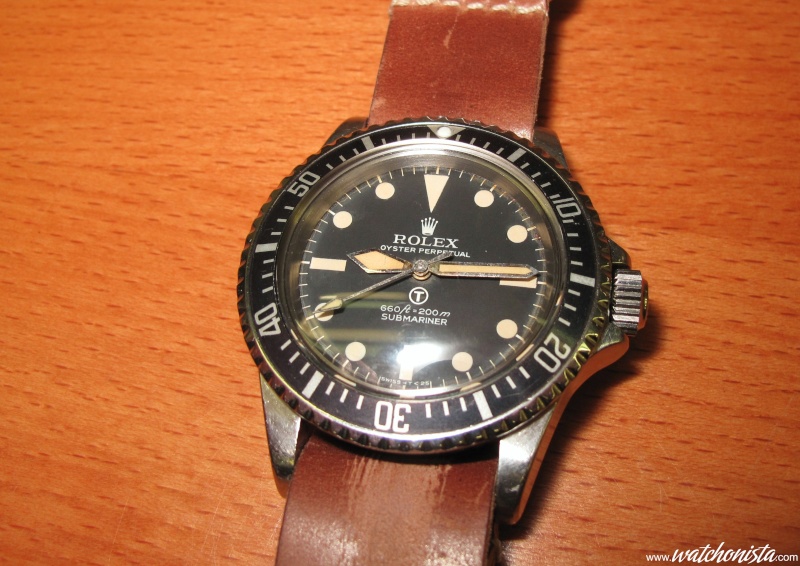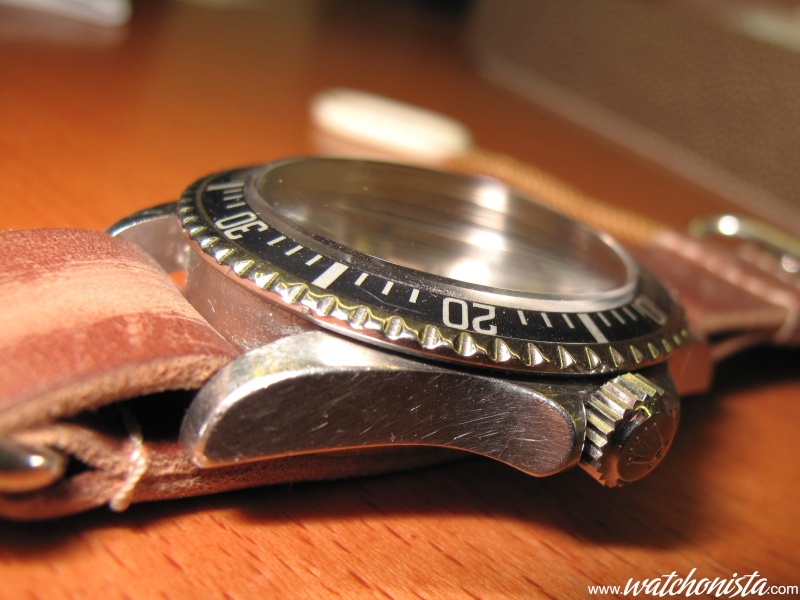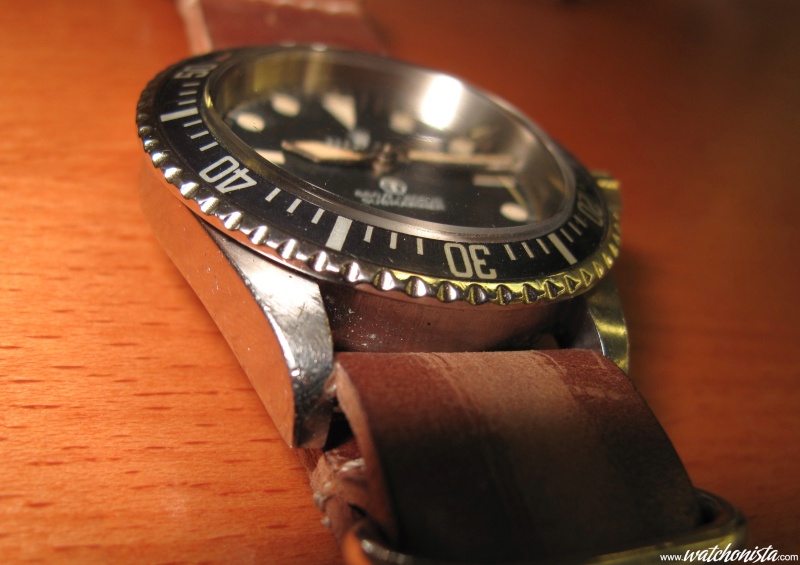 LOT 206 : An Egg-Clock, carved from an amethyst block (9cm height), the top part rotates vis-a-vis the main body, giving the approximate time. The mechanism doesn't seem to be working, but anyway, this Egg Clock needs a refurbishing.
The base is built in paillonné and guilloché blue enamel. This is a really interesting and surprisingly up-to-date work, if you think of the design. Final auction: 5625 chf.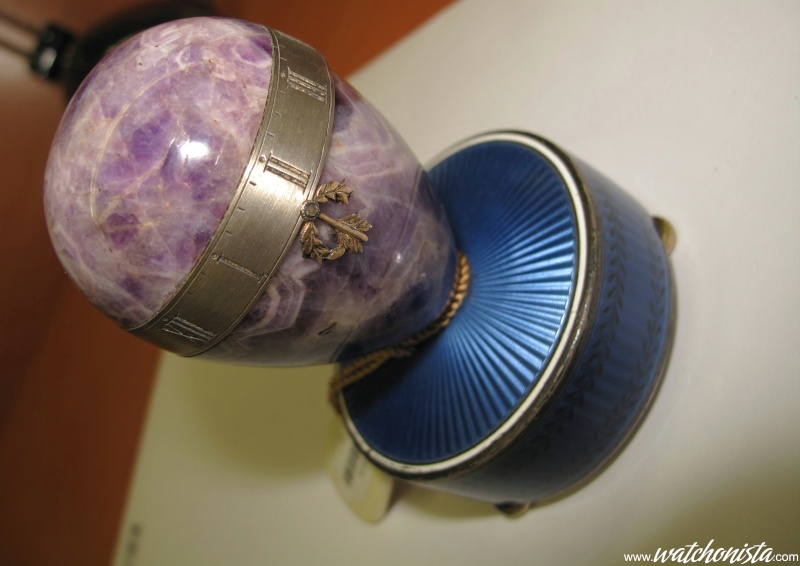 For the 80 years anniversary celebrations of the Jeager LeCoultre Reverso, Antiquorum has organized a thematic auction, with three dozen Reverso for sale.
I have selected what I deem the two most emblematic pieces:
LOT222: a lady Reverso 1931, 16x33mm, one of the first sports watch ever.
It is really tiny, even by today factory's standards, which makes this timepiece a "must have" for any Reverso collector, especially with a very attractive starting price of 3375chf.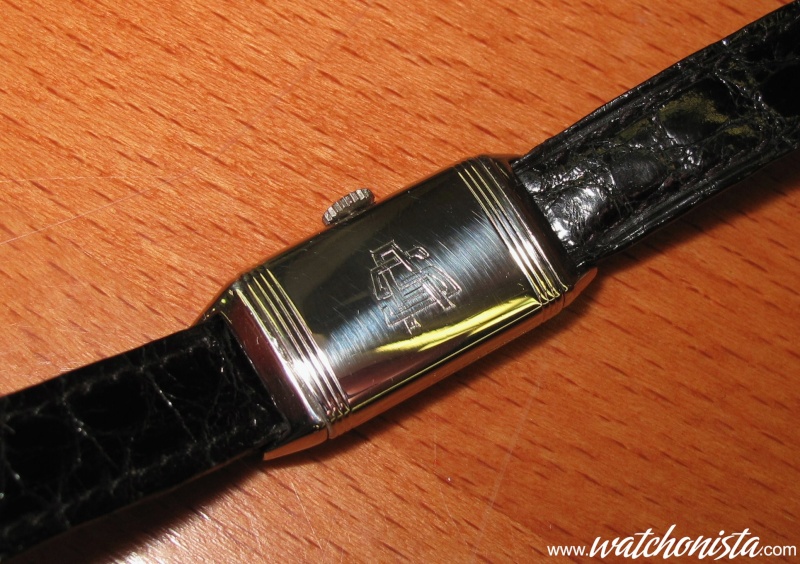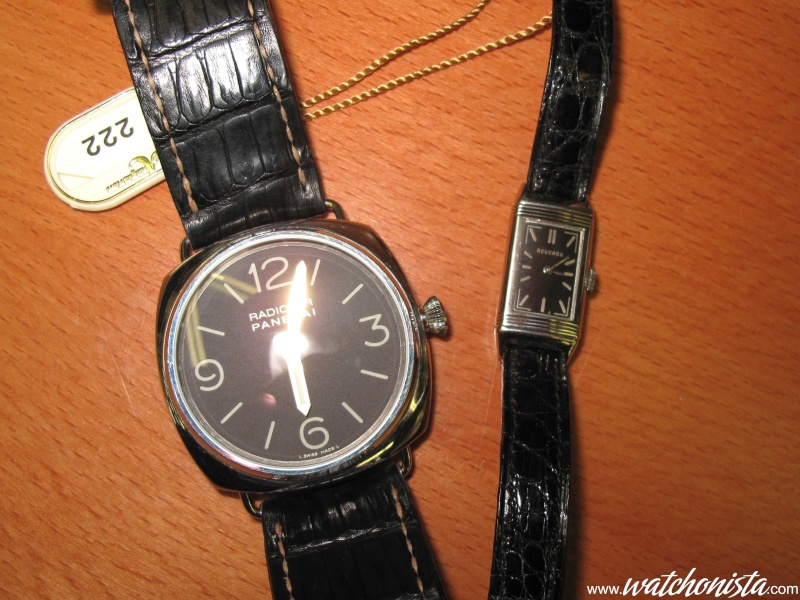 LOT250 : one of my favorite contemporary model, the «Reverso Chronograph Retrograde». Instead of sitting on the dial, the chronograph functions are mounted on the mechanism side, the simple railways making the gold «côtes de Genève» easy to admire while keeping the set functional. In rose gold, 26x42mm. Final bid : 15000chf.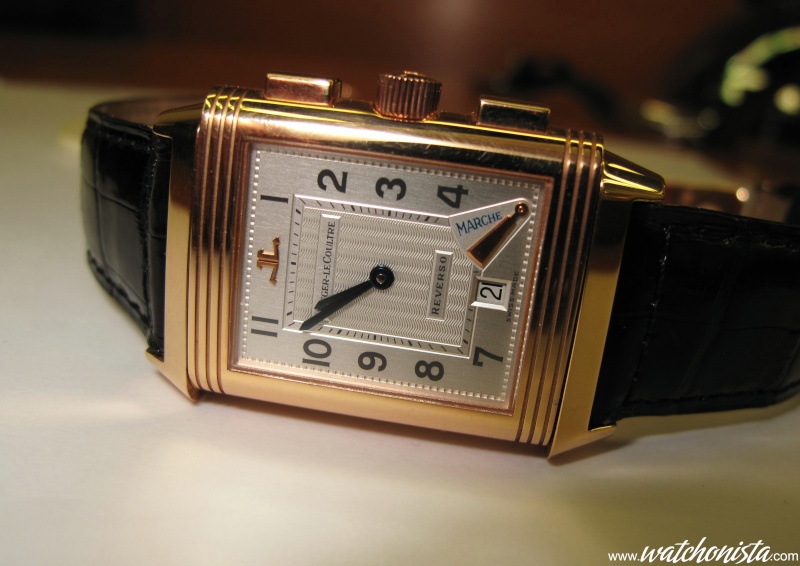 LOT301: very rare and seldom seen in any auction, a Guy Ellia "Jumbo Chrono Carbon" chronograph, superb carbon finish and outstanding design, the complication plate (mounted on a Grand Piguet 1185) comes from Agenhor, with the famous "elastic teeth gear" clearly visible on the dial.
The aesthetics of this timepiece fits in the Cyberpunk trend of these last ten years, but is not outdated, unlike many other watches presented in the catalog.
In spite of its dimensions (50x14mm), this chrono doesn't look bulky, thanks to very short lugs, and it feels light on the wrist regardless of its carbon-coated white-gold case.
It went for 26,000chf, nearly half of its retail price... Lucky bidder.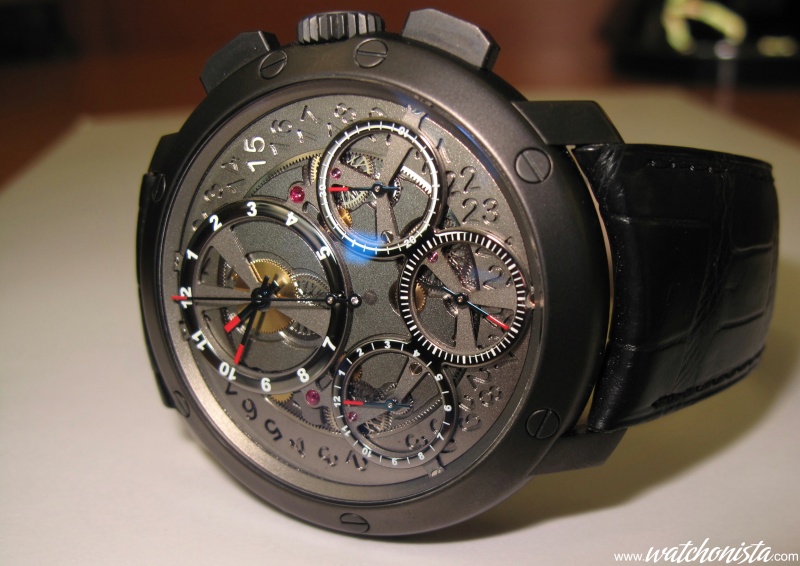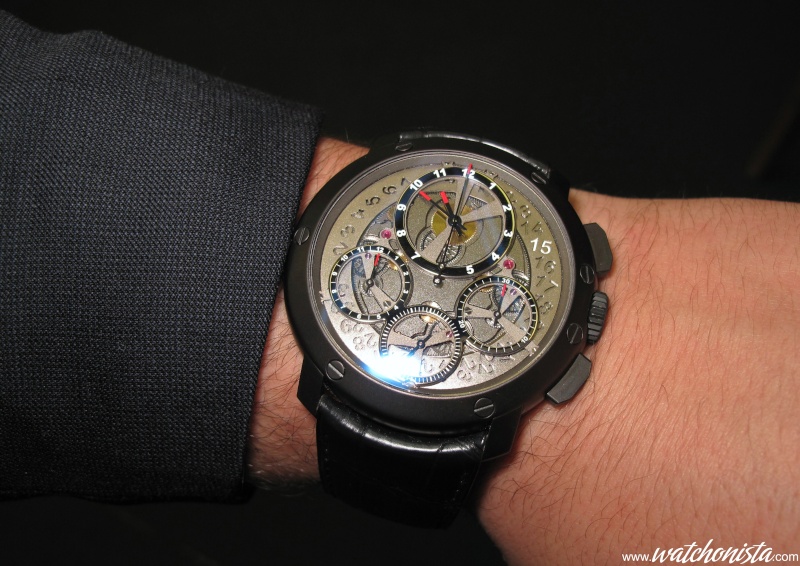 LOT 451: Louis Audemars «La Russe II», from 1880, it's a unique double timezone perpetual calendar (for Gregorian and Julian Calendars), with chronograph, moonphase and minute repeating.
One of the most complicated watch of the XIX century : 7 years to conceive and produce.
Full history and description on the Antiquorum catalog:

http://catalog.antiquorum.com/catalog.html?action=load&lotid=451&auctionid=250
Engraved on the bezel, "Fugit Irreparabile Tempus" (Time Past is Irretrievable), prophetic, since it is probably the last masterpiece of Louis Audemars.
Final Bid : 200,500chf , far below the fundamental value of this watch, to be compared to the millions bidden during the same event on other more collectible, but far less interesting pieces in terms of horological significance …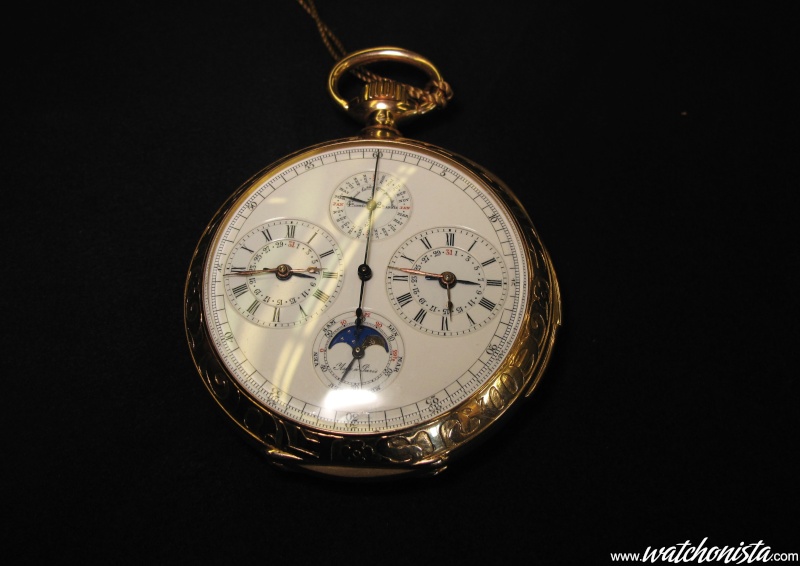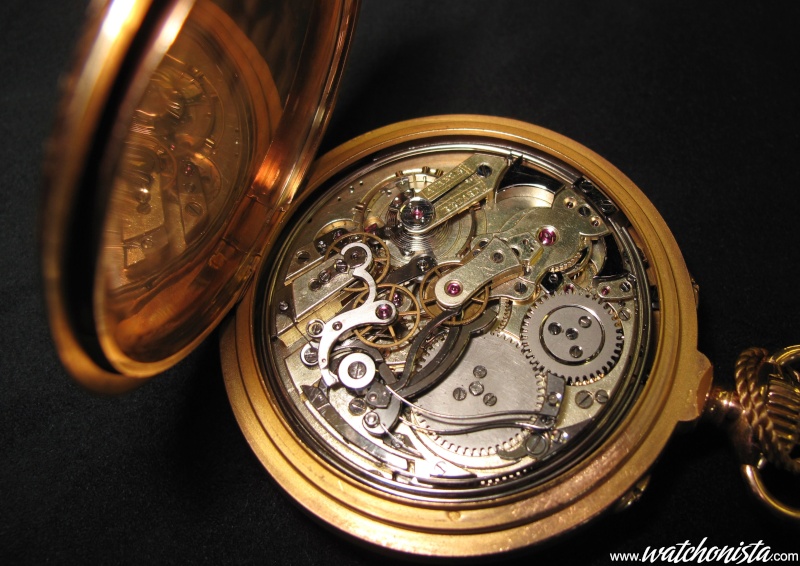 LOT 454: B-uhr Lange&Söhne, observer watch ; The most prestigious name in German Watchmaking, has produced watches for the Luftwaffe.
Historical piece, an authentic war watch, but of little interest to the collectors , as it is the case for all of Lange&Söhne productions, not to mention a cyclopean diameter...
55 mm, Radium dial, and super-long leg-strap. Last bid : 10000chf.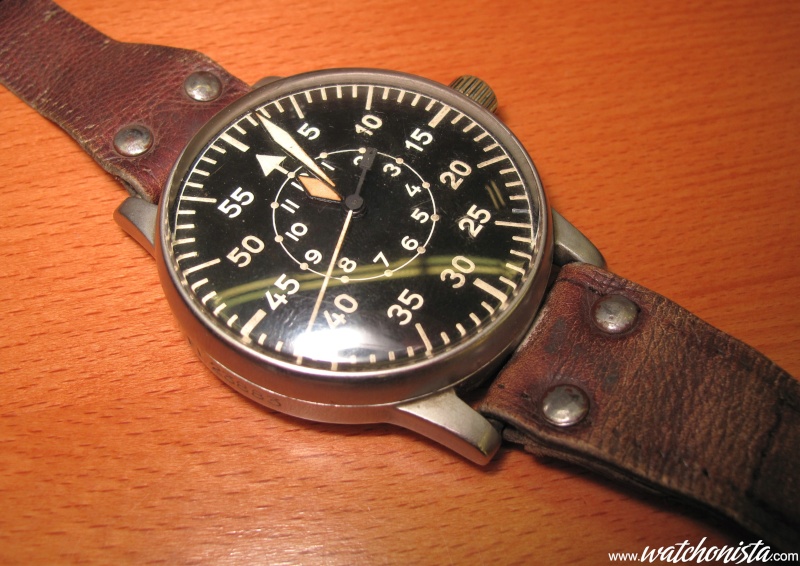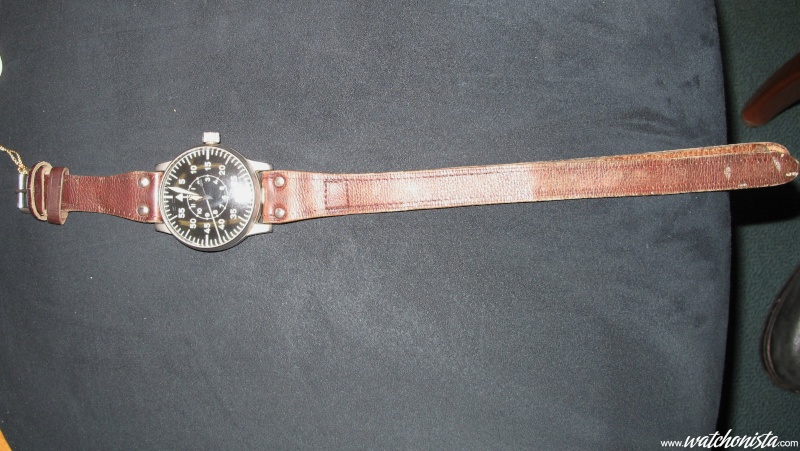 Another pure-collector watch, the Rolex Explorer 2 1655 «Spade of Oman», produced in 1974 for Asprey, retailer specialized in the Middle East market. Rarer than the 5517, but with no comparable historical interest. Final price for the rarity: 110500chf.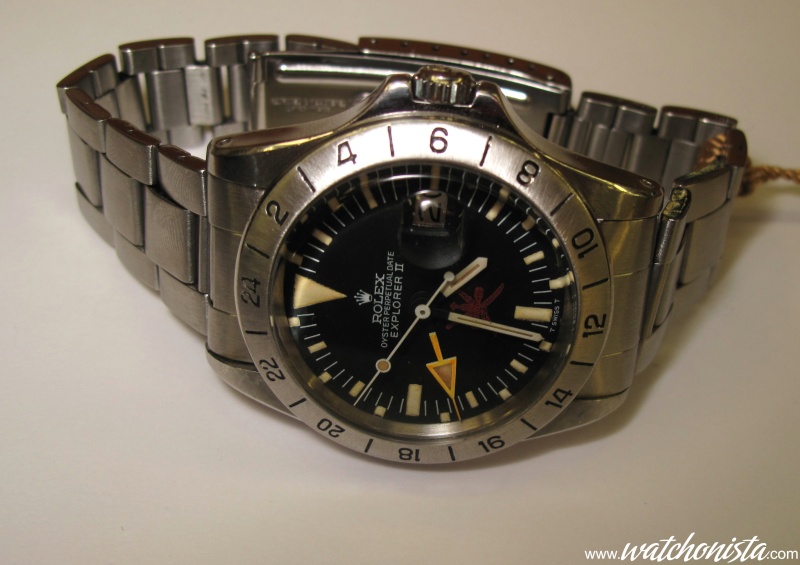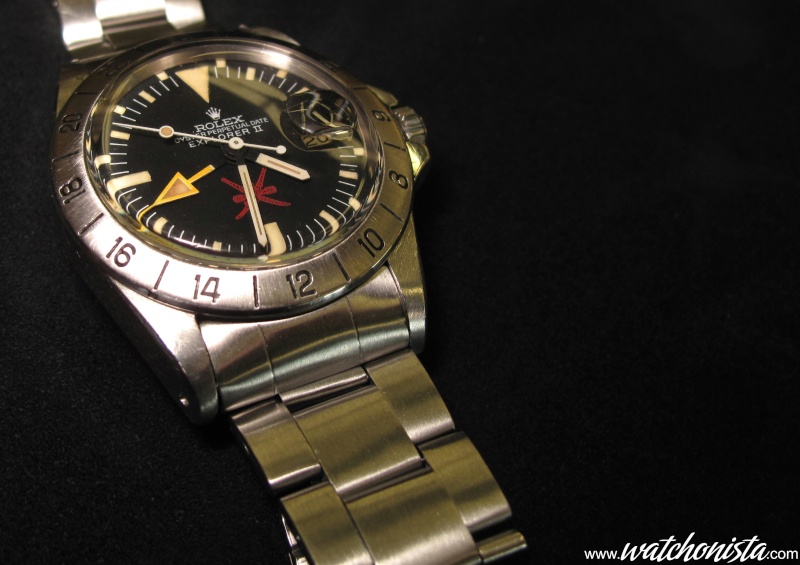 LOT 549: The star of the auction, Breguet Silver Carriage clock, second phase of the Breguet production (meaning : after the death of Abraham-Louis). Very rare (only 11 still exist…), with the following complications: Grande & Petite sonnerie striking & repeating, alarm, quadruple perpetual calendar, moon phase and equation of time.
Final Bid : 200500 chf, same price as «La Russe II» of Jules Audemars… You'll have gathered it, my heart goes for the «Russe II»...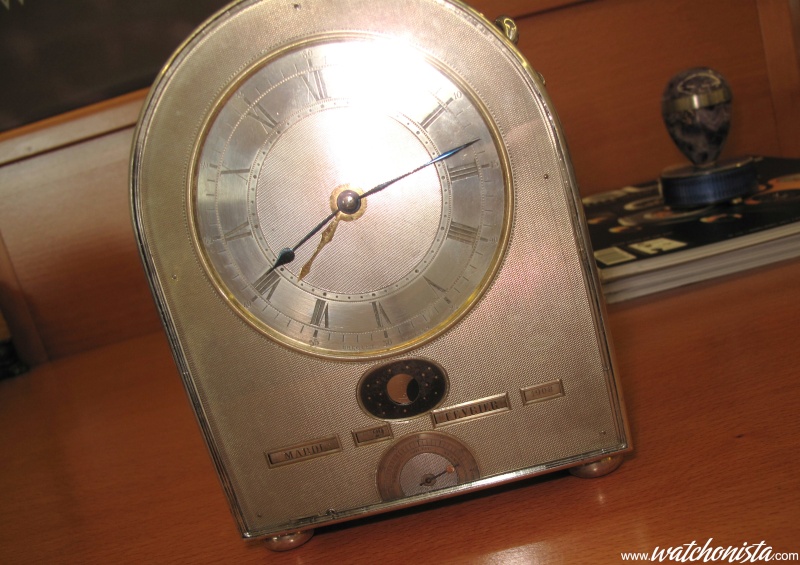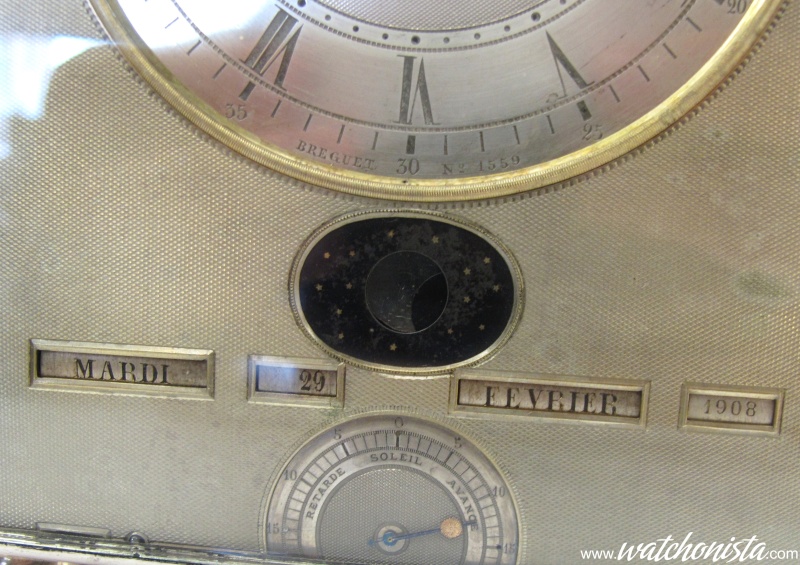 Following the departure of Patrizzi, it seems the quality of the pieces as well as the level of the final bids went below Sotheby and Christie's standards, but no doubt Antiquorum will eventually regain their original prestige.
Recent blog posts
5 years 26 weeks ago

5 years 35 weeks ago

5 years 37 weeks ago

5 years 41 weeks ago

5 years 43 weeks ago
Tags for Antiquorum: Last Auction Hero.