The one that I dream to see in Basel 2011: Patek 5100
The one I dream of seeing in Basel: Patek Philippe 5100.
At Basel there are two particularly hoped brands, Rolex and Patek.
Last year the 5170 Chronograph was half of a good surprise, because it does not erase the other 2 high-end manufacturing chronograph that are JLC Duomètre Lange Datograph.
I even think that after this test:
http://blog.watchonista.com/blog/patek-philippe-nautilus-5980-ss-social-advancement
That I prefet the 5980 at 5170.
The Patek that I had the chance to try and most enjoy me is Patek 5100.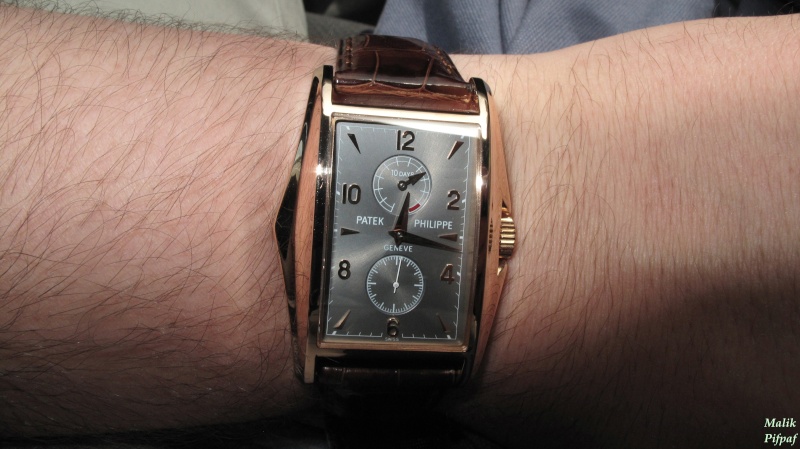 Replica of a 50' vintage the 2554, his ancestor, edited during a decade, was equipped with a movement with a classical power reserve.
21th century, the 5100 took muscle, it feet very well to the new charming case.
Mass growing fully justified by a 10-day manual movement which benefit a beautifu vintage-likel bridges cut.
I've not tested the timekeeping of this movement, I imagine that it loss seconds at the end of the barrels, whatever, how stay 10 days without playing with the Crown?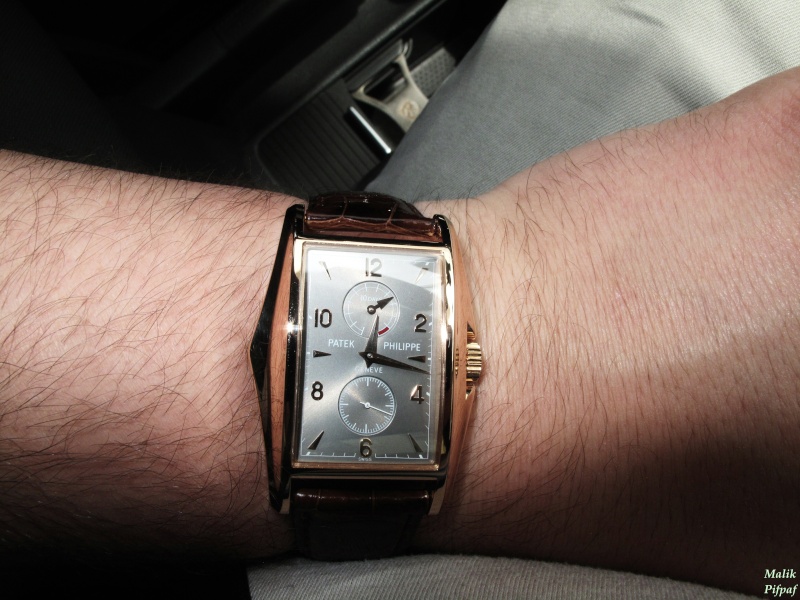 Power reserver is placed below the index of 12 and small seconds at the over of the index of 6. This power reserve strengthens the dial balance , while preserving the applied index, the watches are almost symmetrical in all points of view, a challenge, the Patek Philippe disposed either side of the canon, modestly in a very beautiful watch.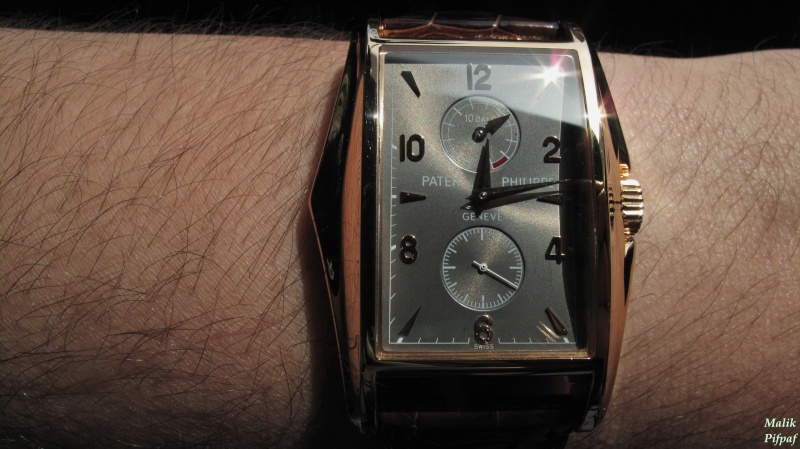 The dial, although very elegant, have not the madness of the case, the Manta Ray case, is a little to the rectangular watch that cushion case is the round watch, it's the magnified version of the basical geometric shap, a non-Euclidian rectangle, a rectangle under drow by the hand of a little child.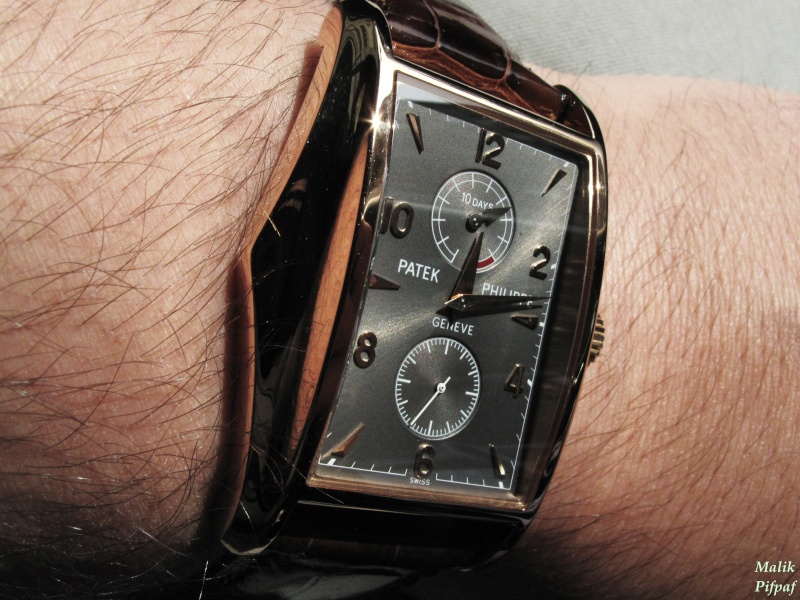 Curves and hollows of this case are a formidable sun trap, the beautiful sapphire despite its curvature has relatively low reflections, a clean and efficient work on this point by Patek suppliers.
This variant, pink gold/gray dial, is the most beautiful, the contrast is more than formidable,it is balanced, and light pours fluidly on these shimmering colors.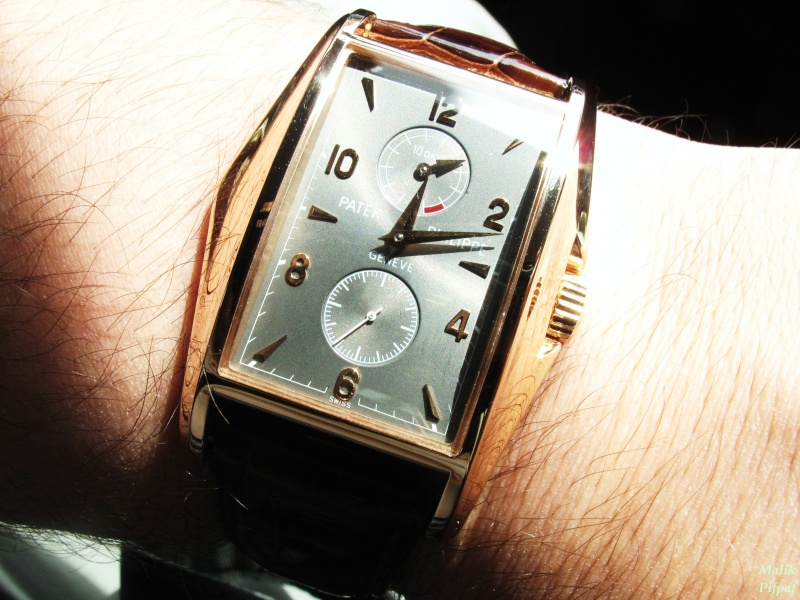 This watch as a single default (other than price), its rarity, it has been edited to 3000 pieces in 2000, and it is hard to find (and at price from beyond).
Yet the 5100 has a class and a timeless elegance, dressed equivalent of the Nautilus.
It's on this kind of watchs that I expect Patek Philippe, it fully deserves a new catalog version for this Basel 2011.
Recent blog posts
5 years 26 weeks ago

5 years 35 weeks ago

5 years 37 weeks ago

5 years 41 weeks ago

5 years 43 weeks ago
Tags for The one that I dream to see in Basel 2011: Patek 5100