[Only Watch] Jaquet Droz Petite Heure Minute Monaco
This year, Jaquet-Droz dedicates to Only Watch its «Petite Heure Minute Monaco», a watch that resonates with another timepiece from the Swatch Group, the «Blancpain Villeret Grande Décoration Monaco».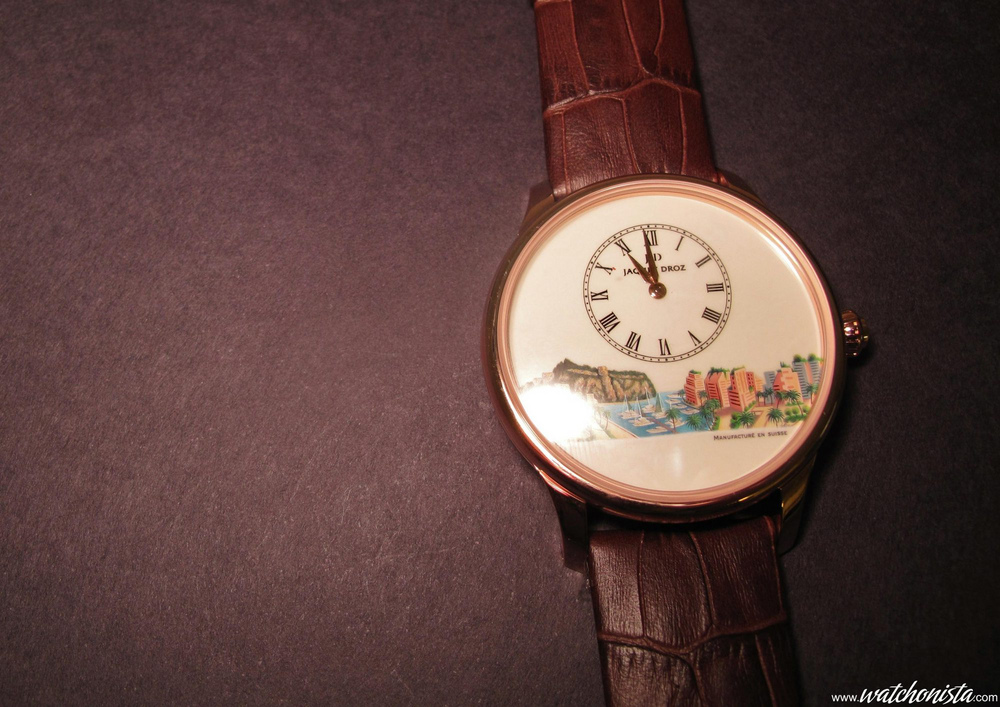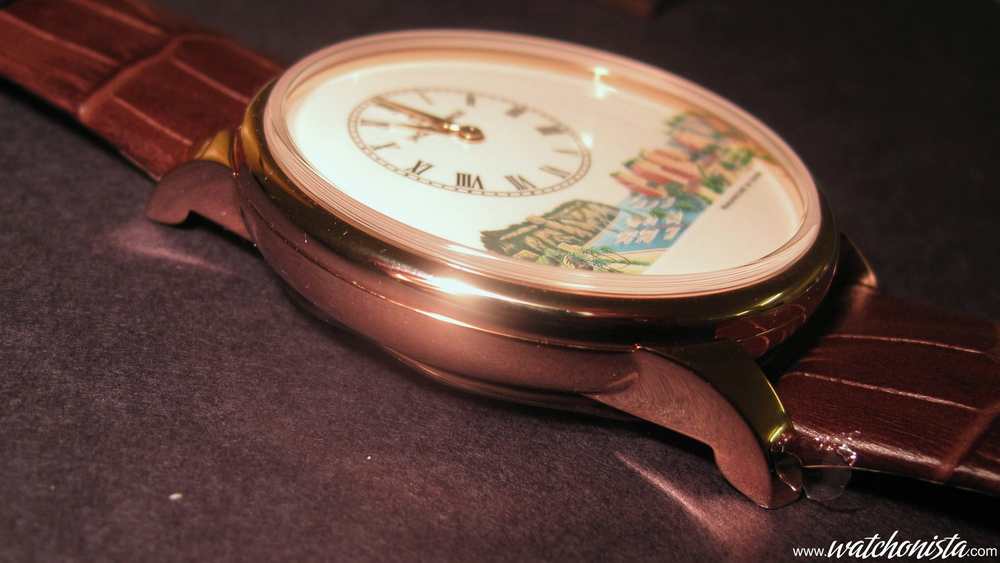 The JD is based on movement widely used by Jaquet-Droz, the 2653, derived from a Piguet with complication plate.
This high-end automatic movement provides 68 hours of Power Reserve set at 28800 v/h via a double barrel.

Support Only Watch on Facebook, become a fan:
http://www.facebook.com/pages/Only-Watch-2011/193861450643497
Jaquet Droz Monaco Only Watch on the WatchOgrapher:
http://www.watchonista.com/2914/watchonista-blog/watchographer/only-watch-jaquet-droz-petite-heure-minute-monaco

React on the W-forum:
http://www.watchonista.com/2914/watchonista-blog/only-watch-jaquet-droz-petite-heure-minute-monaco

On Antiquorum:
http://catalog.antiquorum.com/catalog.html?action=load&lotid=24&auctionid=254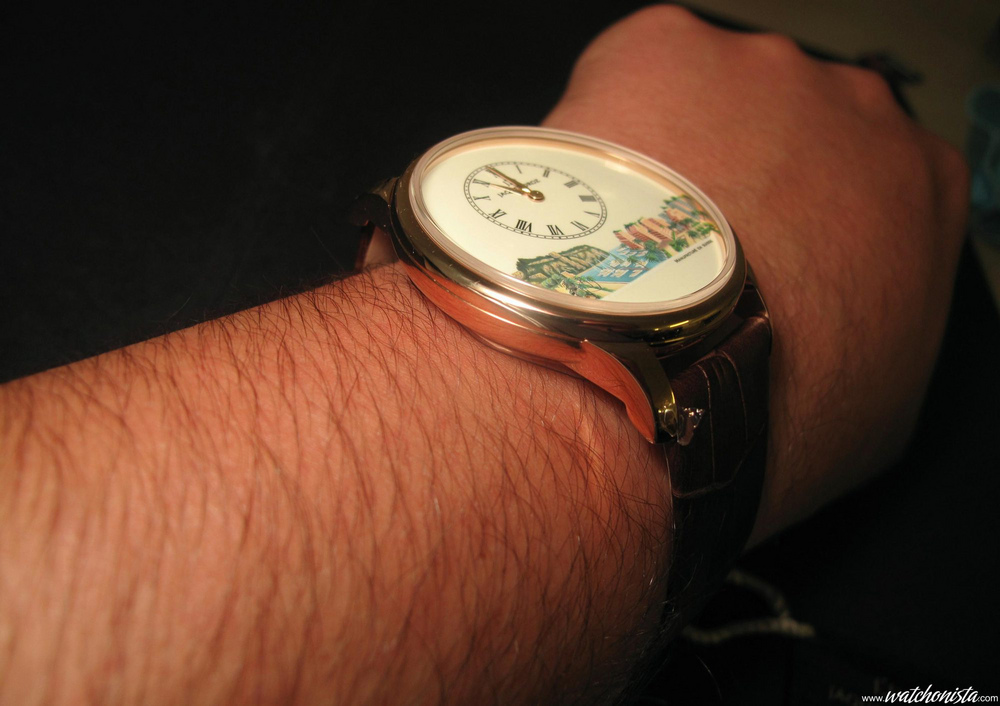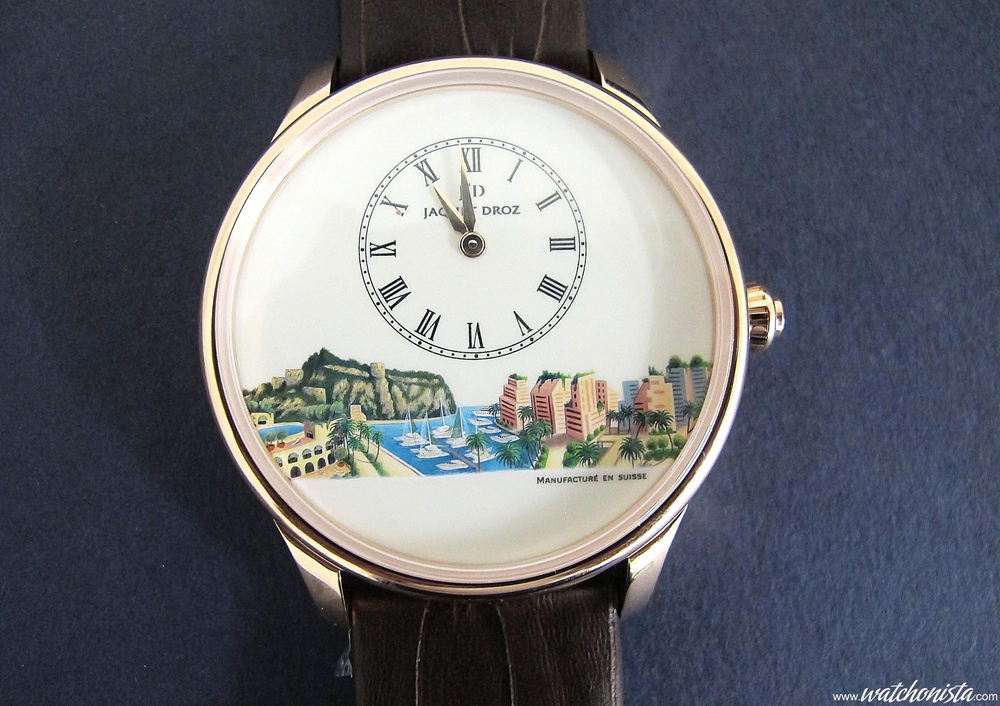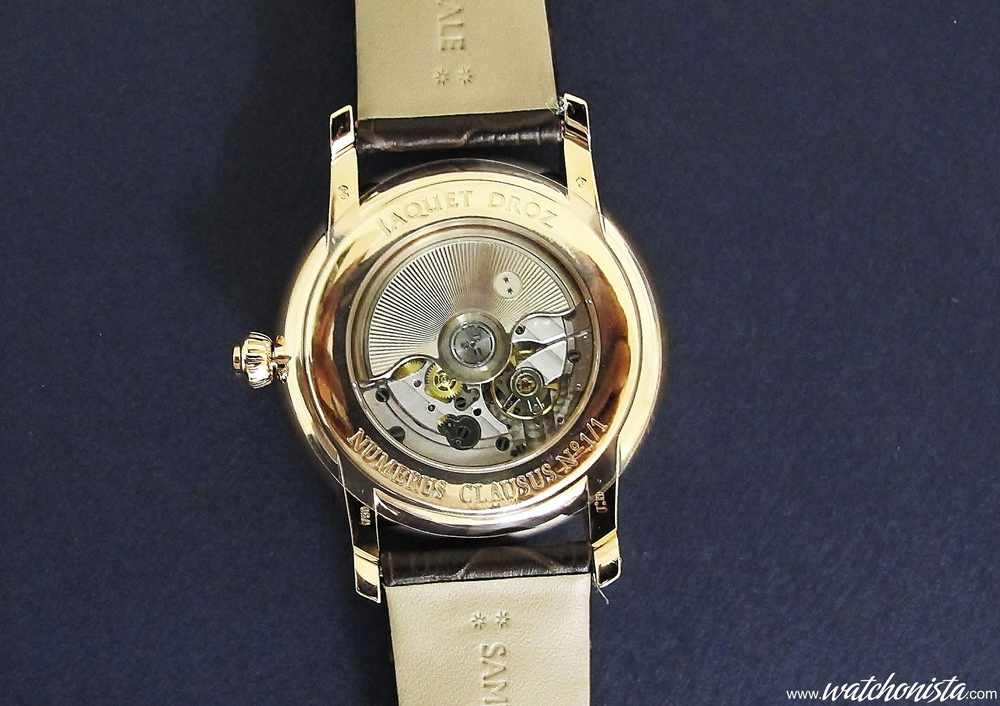 The time is displayed by the traditional «Petite heure minute» positioned at 12 o'clock.
In the manner of the Morning star, this «petite heure minute» sheds its light upon a superb rendering of the Monaco marina set on a «Grand feu» enameled dial.
This technique of enameling is one of the specialties of Jaquet-Droz, who demonstrate their expertise in a very convincing manner with this piece.
Beyond the technical side and the time required to handcraft this dial (with a microscope, apparently), the atmosphere of the «Rocher» is more than preserved, it is glorified.
This dial seems to have been made in Technicolor, it brings us back to the insouciance of the 60's, it lights up like a movie, shot on the French Riviera during these years…
The contrast between vivid colors and pastels brings us back inevitably to the holidays spent on the seashore, during our childhood, as if the colors had been faded by the spindrift and the sun.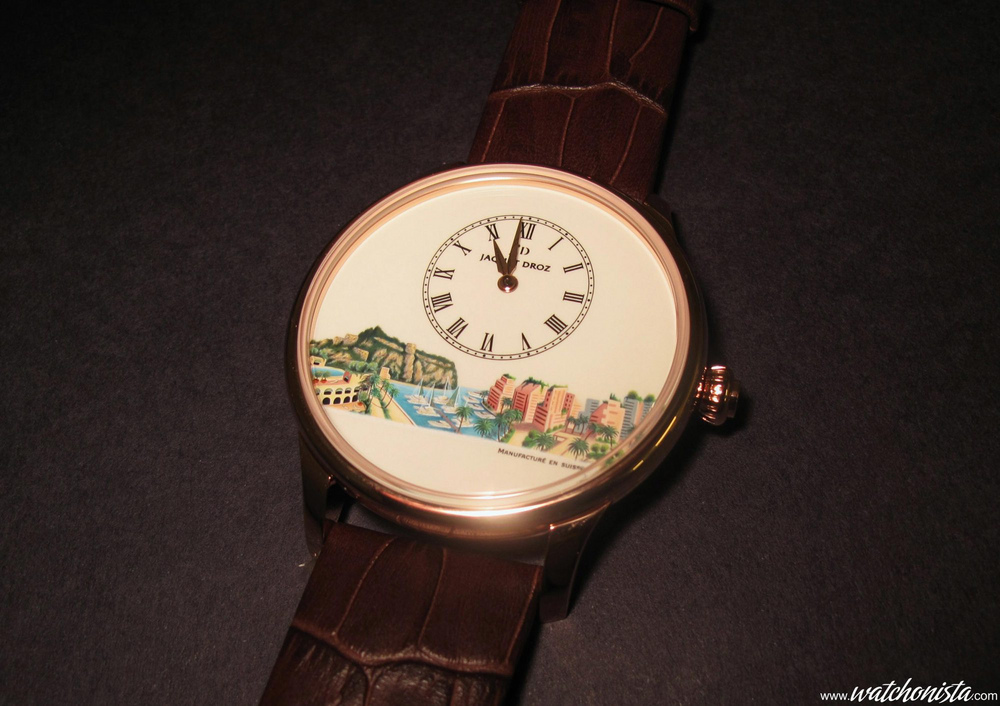 There are two main schools to design a Only Watch:
-The «light» customization, which consists in changing the color of the indicators, the material of the case or the color/material of the dial.
-The «heavy» customization, which can impact many features, either as they relate to the styling, with modifications made especially for the auction, or to the technology, with new complications, or even both, as did DeWitt and De Bethune.
Jaquet-Droz has chosen a heavy customization by creating a dial which pays tribute to the Principality of Monaco.
Finally, JD signs a watch very close to the Blancpain Only Watch, since what this piece offers on its back, the Jaquet-Droz offers on its front; Where the Blancpain is a little cold, the JD overflows with warmth; The Blancpain is manual, the JD automatic; Where the Blancpain proposes a view of the Rocher, the Jaquet-Droz offers a view from the Rocher… Two different spirits, yet that are complementary within the Swatch Group.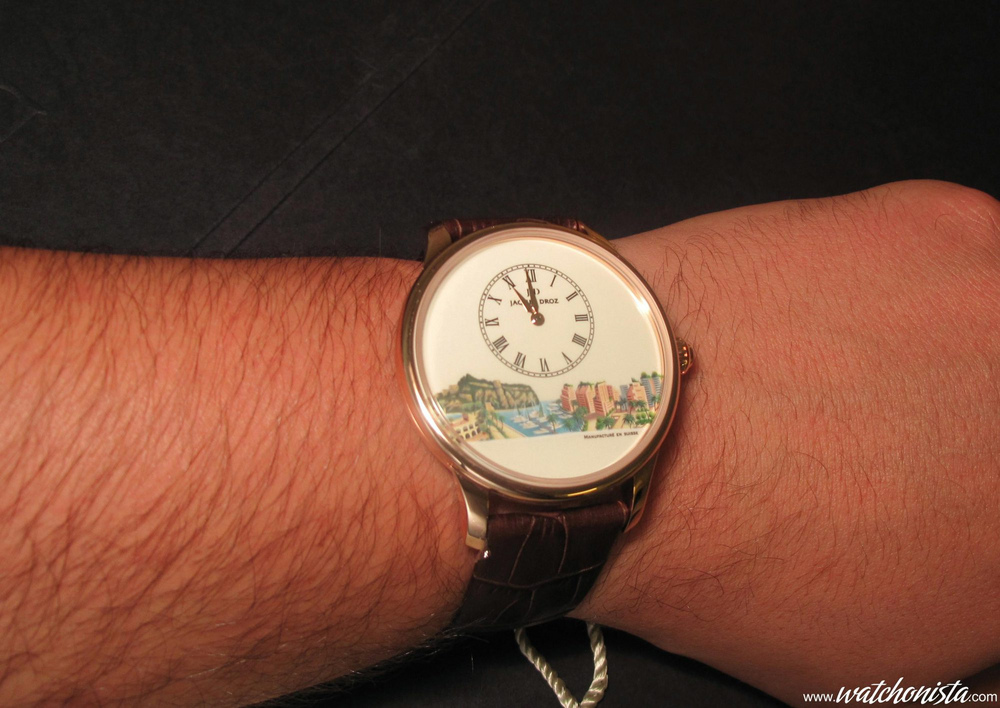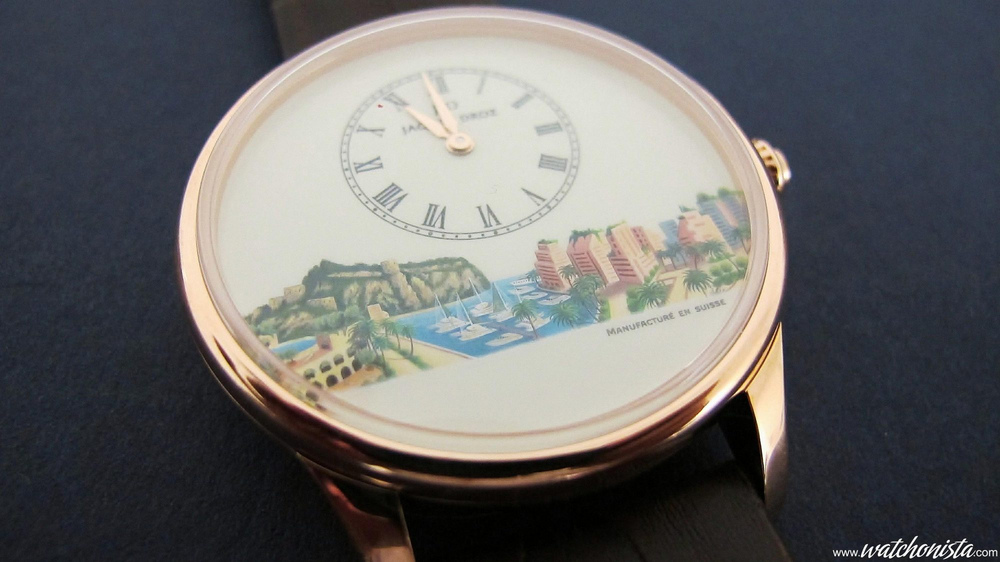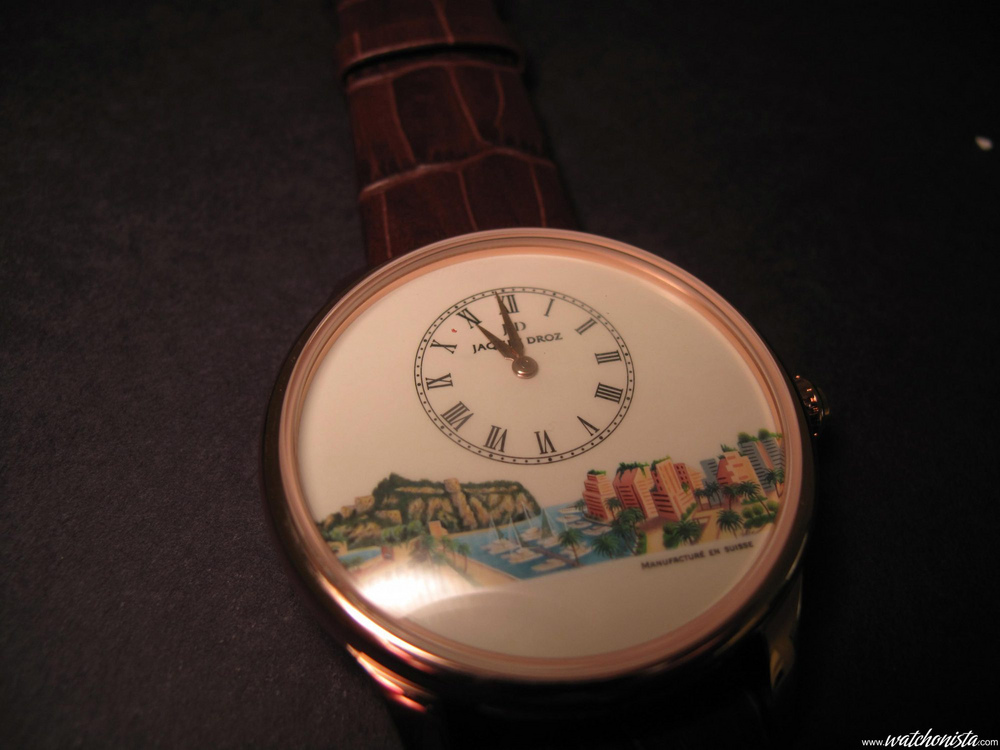 Recent blog posts
5 years 26 weeks ago

5 years 35 weeks ago

5 years 37 weeks ago

5 years 41 weeks ago

5 years 43 weeks ago
Tags for [Only Watch] Jaquet Droz Petite Heure Minute Monaco