[Only Watch] Patek Philippe 3939
At first glance, apart from its black enameled dial, there is no difference between the Patek 3939 Only Watch and the «serial» model.
If ever one can talk of «series» when referring to one of the most iconic Patek from the post-quartz-crisis-era.


Even More so when the Patek Philippe 3939h, the catalog model, was discontinued last year to be replaced by the Patek 5339.
This 3939 Only Watch is not only a unique piece; it is also the last of its kind.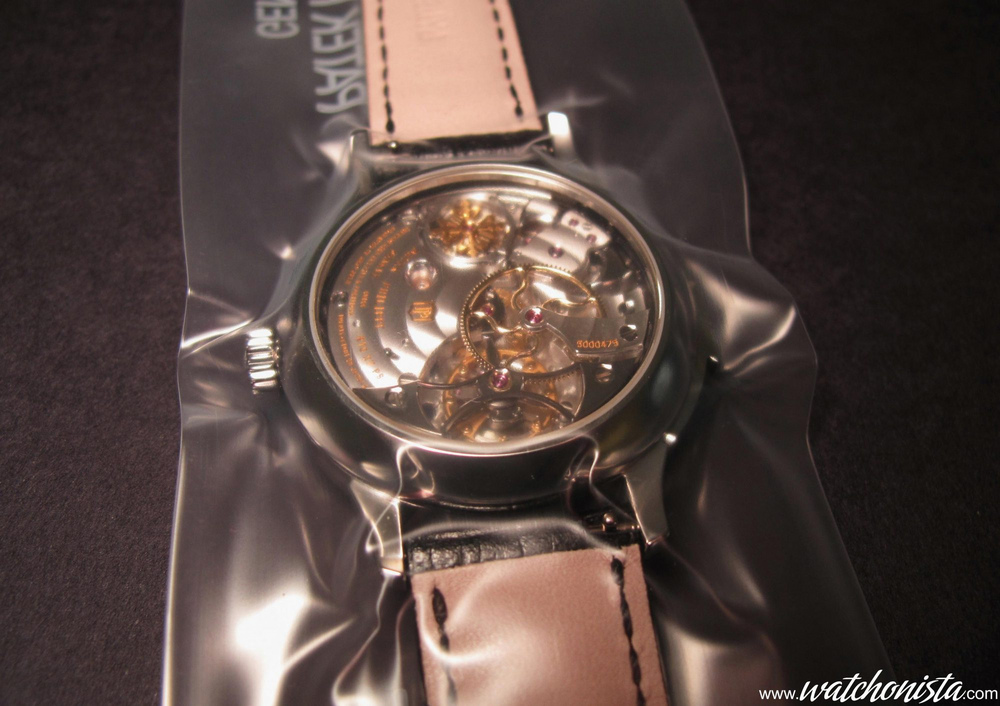 The watch is presented sealed under plastic, as per the wishes of Patek.
The photos are of poor quality, because of the reflections on the packaging, our sincere apologies for that.I imagine that this packaging will make the collectors who would have wished to test the «repetition minute» of this uncommon 3939 clench their teeth.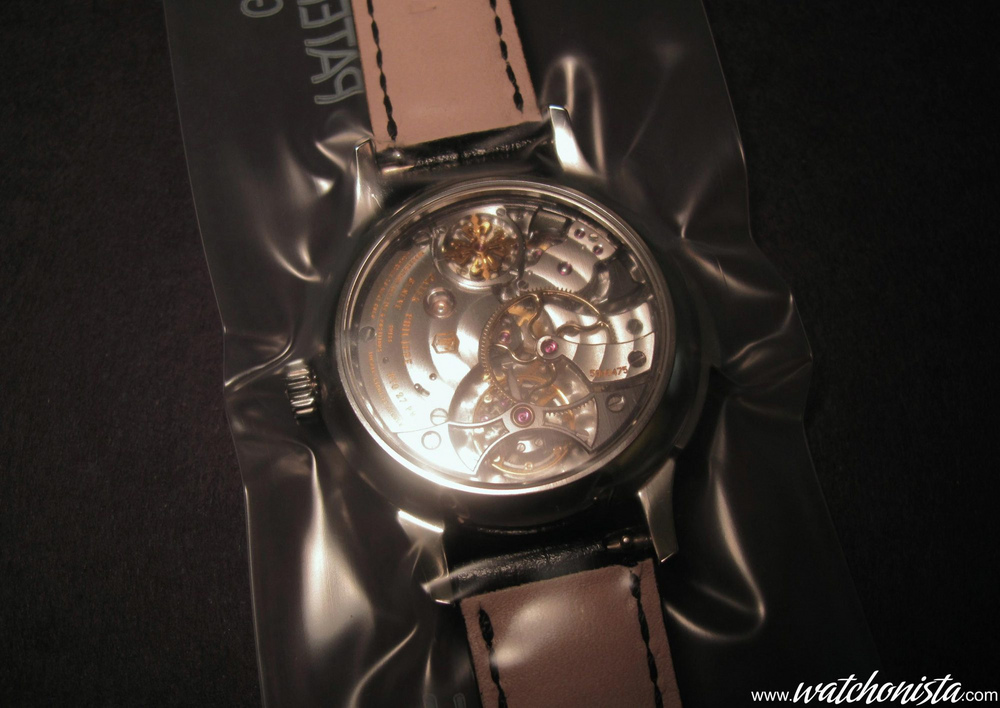 The advantage of this plastic wrap is to let the magnificent Caliber R TO 27 PS be visible. The caliber (21600 v/h, 48h of PRes.) is 28mm across, approximately 12.5 lines, a relatively big format, but reduced regarding the fitted complications, that is «repetition minute» and «Tourbillon».
Complicated, compact, but most of all beautiful. The level of finishing of this caliber could serve as a benchmark to the Helvetic productions. Only very few brands like Philippe Dufour can even try to compete.
This movement is shoehorned in a 33mm case, typical size of the classic dress watches from the 50's-60's; We are immersed into the Patek myth.

Now, I can feel your questions ruminating, certainly this watch is exceptional, but not «Only».
One cannot see any obvious and deep aesthetic modifications, as it is the case on other Only Watches.
The particularity, the exclusivity of this watch is related to the material of the case: it is made of STEEL!!
It is the paradox of the ultra high-end watchmaking, Gold does not mean luxurious. Only Rarity defines luxury.
It is noticeable at Lange&Söhne, the Steel models (sometimes loaner models, sometimes vintage), extremely rare, tend to reach higher quoted values that the gold models.
Even better, since Francois Paul Journe made waves, one knows that for reasons of density and elasticity of metals, steel amplifies sound better than gold.
Rather than focusing on customization (Monaco, infancy), Patek chose to offer a rare and expensive watch for sale.
It is undoubtedly the most «collectible» of all the Only Watches: metal so common and yet so rare which triggers curiosity, last piece of and extremely prestigious series, complication of the elite, no doubt the biddings will reach crazy levels for this 3939 Only Watch…

Support Only Watch on Facebook, become a fan:
http://www.facebook.com/pages/Only-Watch-2011/193861450643497
Another pics, exportable links:
http://www.watchonista.com/2914/watchonista-blog/watchographer/only-watch-patek-philippe-3939

On Antiquorum:
http://catalog.antiquorum.com/catalog.html?action=load&lotid=30&auctionid=254

On the W-forum:
http://www.watchonista.com/2914/watchonista-blog/only-watch-patek-philip...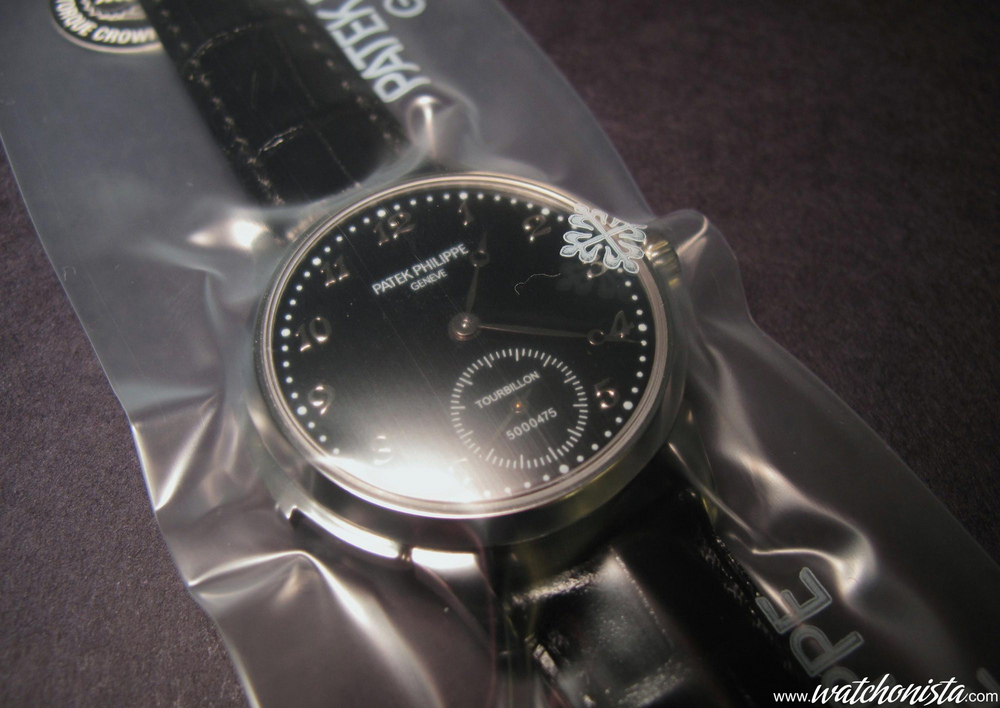 Recent blog posts
5 years 26 weeks ago

5 years 35 weeks ago

5 years 37 weeks ago

5 years 41 weeks ago

5 years 43 weeks ago
Tags for [Only Watch] Patek Philippe 3939