Sotheby's 05/15 auction. Live pics - moderns watches
The following pieces will be sold in Geneva on the May 15:
A Rolex Submariner 6538 full Guilt, Aka "James Bond" (Sean Connery period), the most famous Rolex, in the flesh, very rare: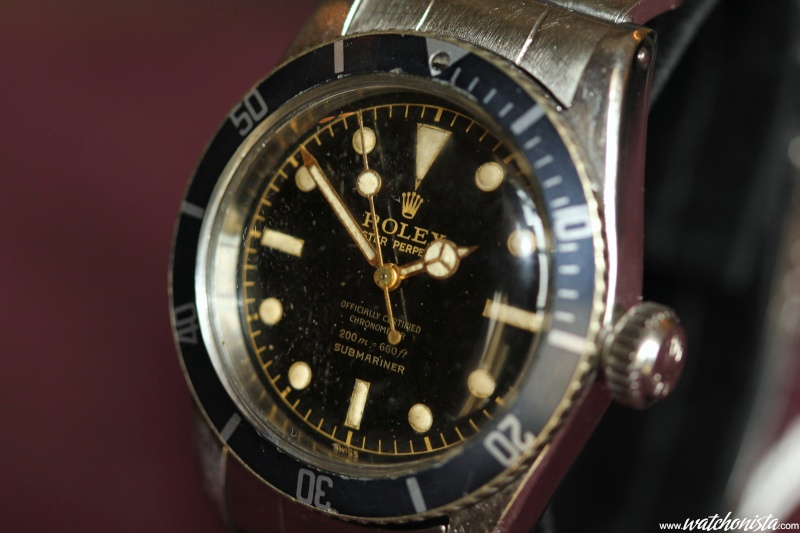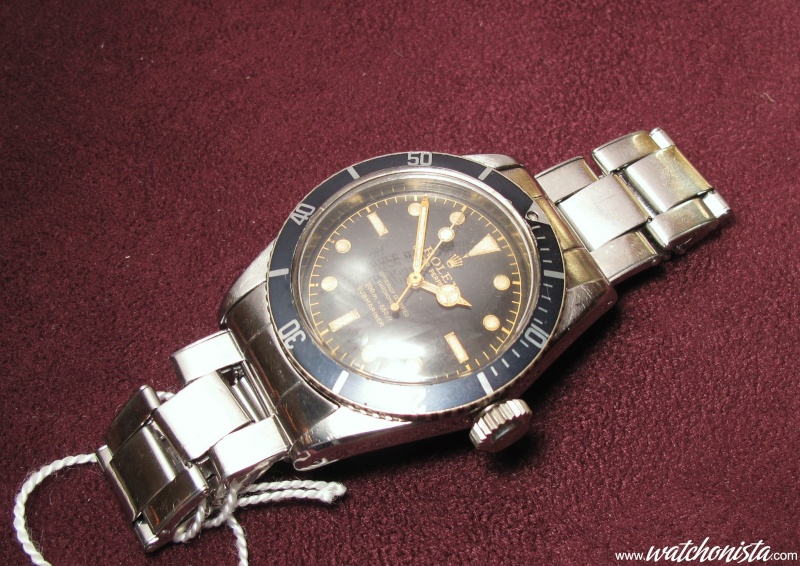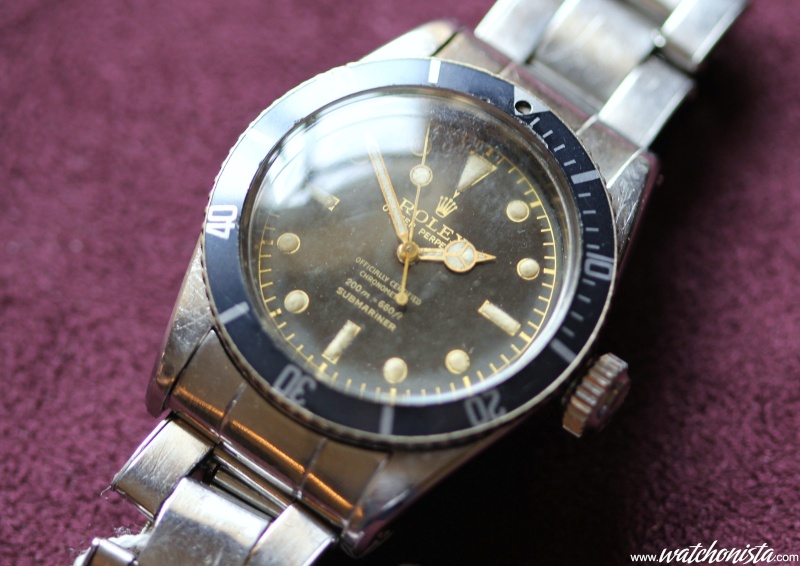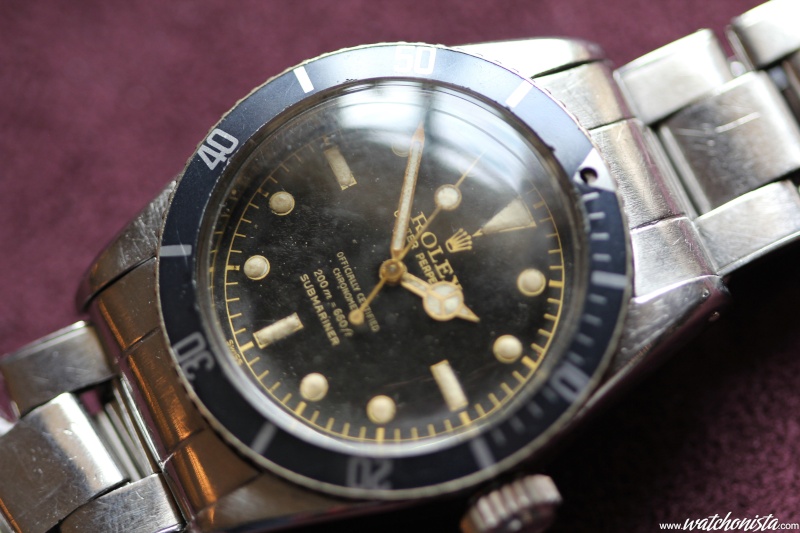 Another watch of the myth of ROLing-EXport, and another mythic actor, the Paul Newman Daytona, «inverted»: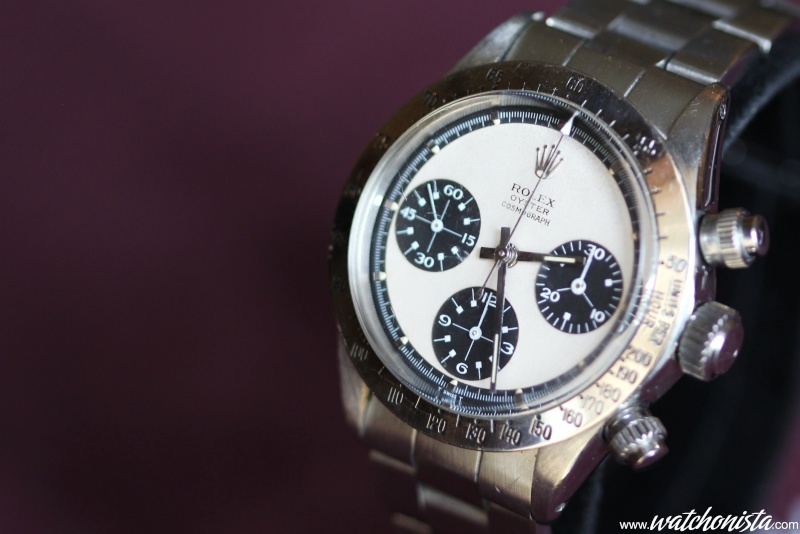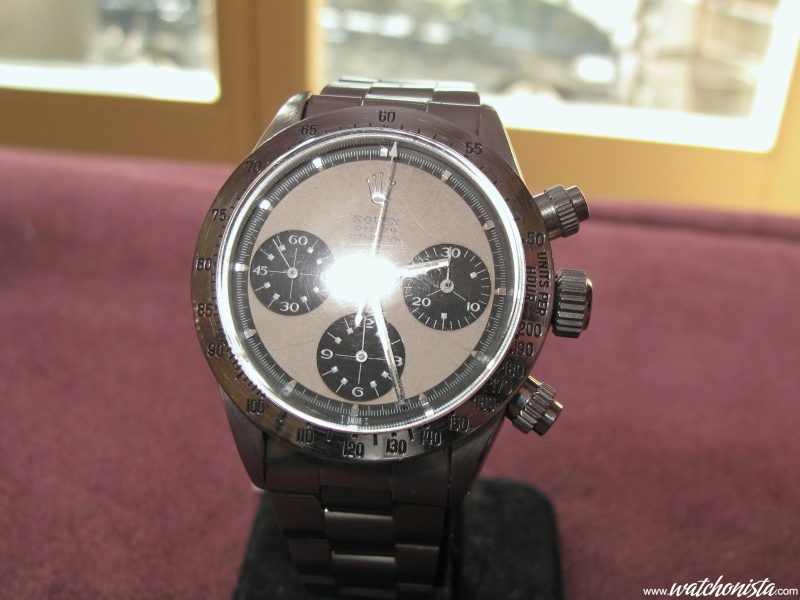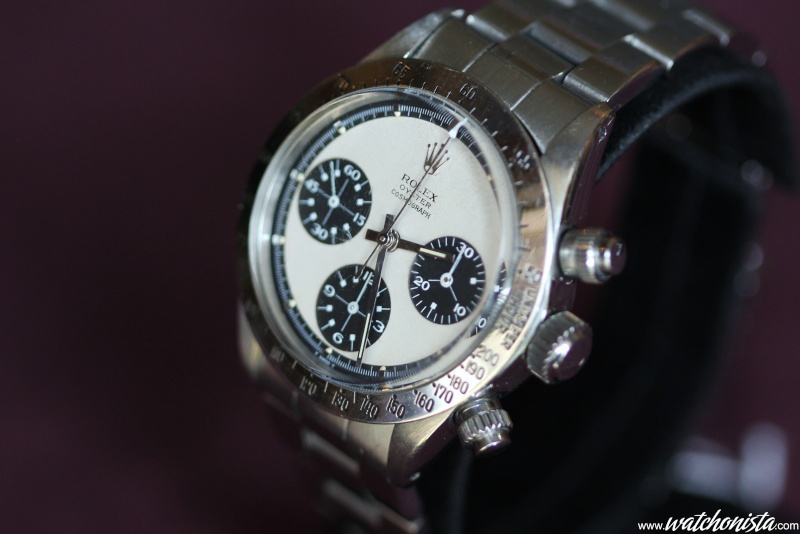 A more 80' watch (Miami Vice Tribute), a very surprising Daytona 16528 full gold, with a 3 in the place of the 5 at the 15minutes index... Very funny, a week of Friday 13. And very attractive with a such lucky number.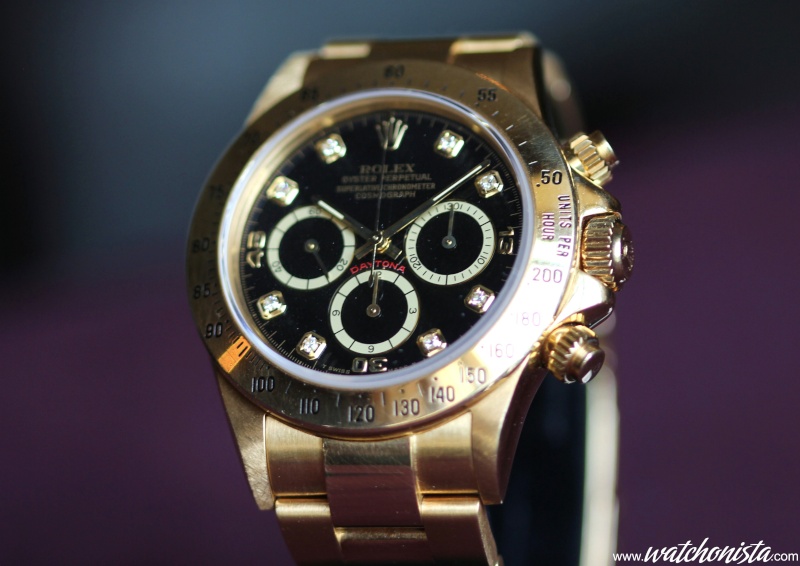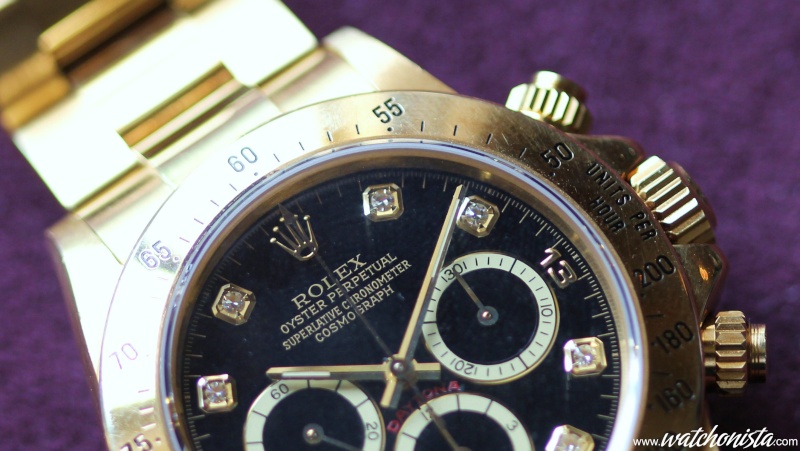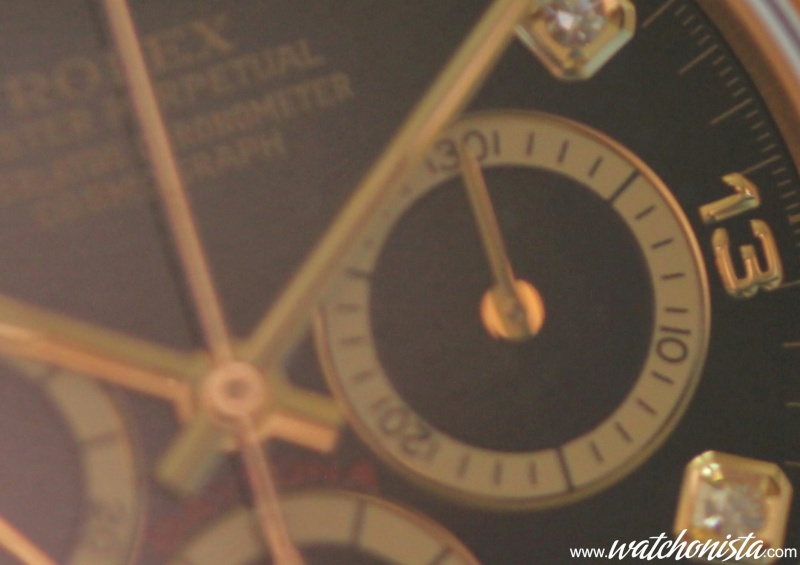 A series of Rolex, previously posseded by Janusz Kurbiel, here a Daytona with a personnalised caseback: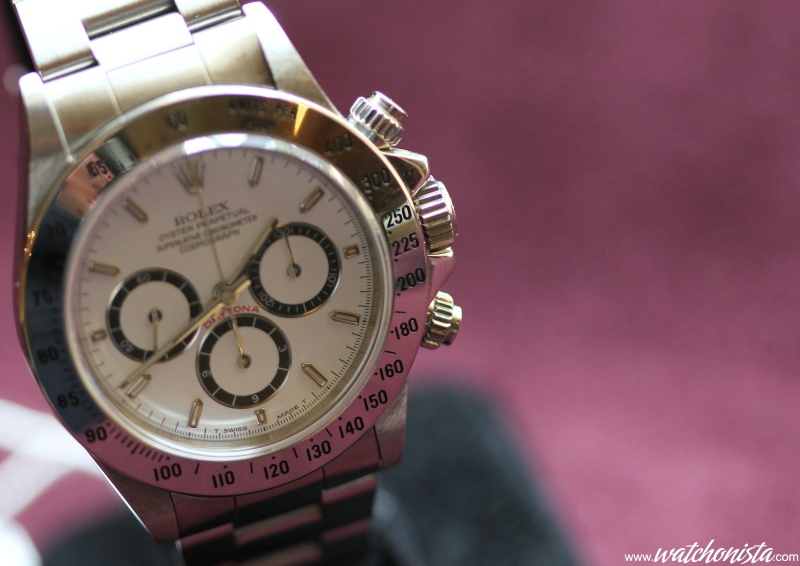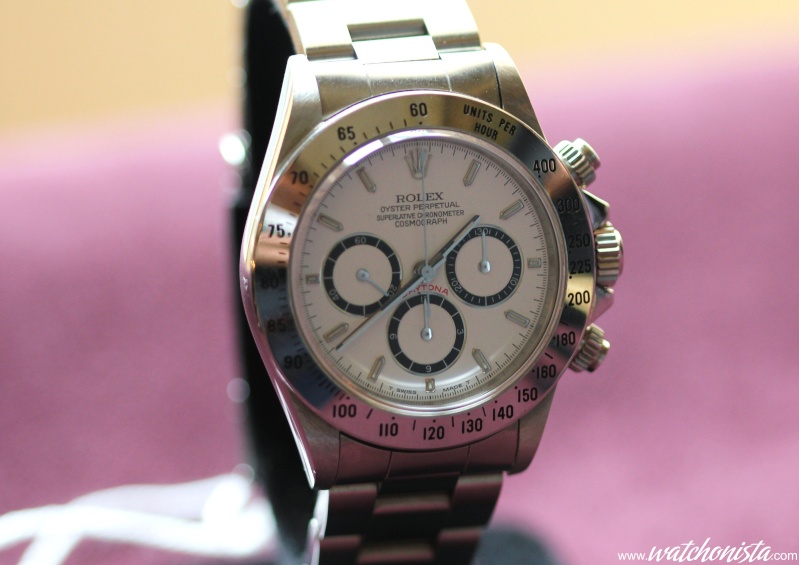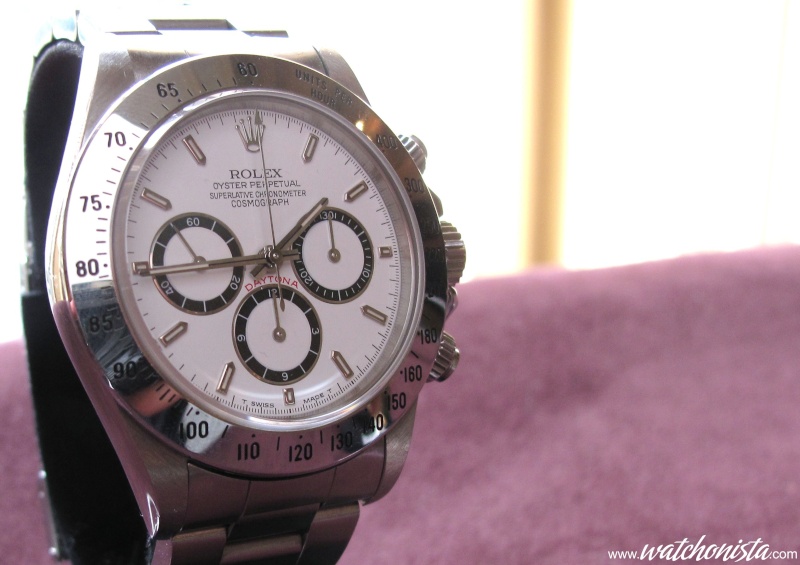 Very, very interesting, a Cosmograph Of the Peruvian Air Force, a kind of «Bolivarian» Rolex, as the famous GMT of the Che.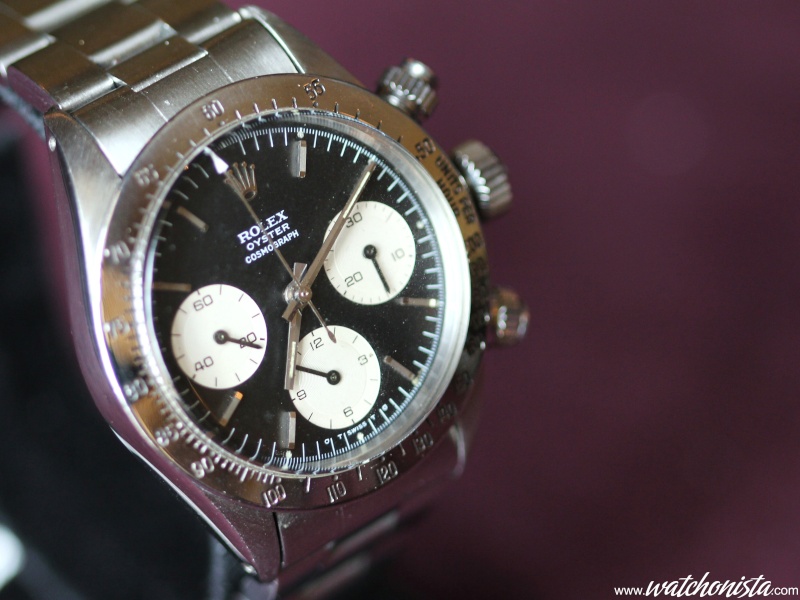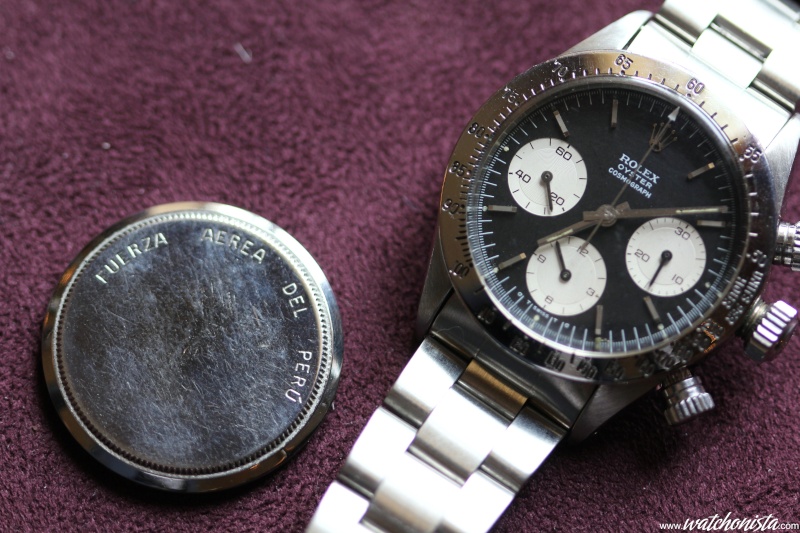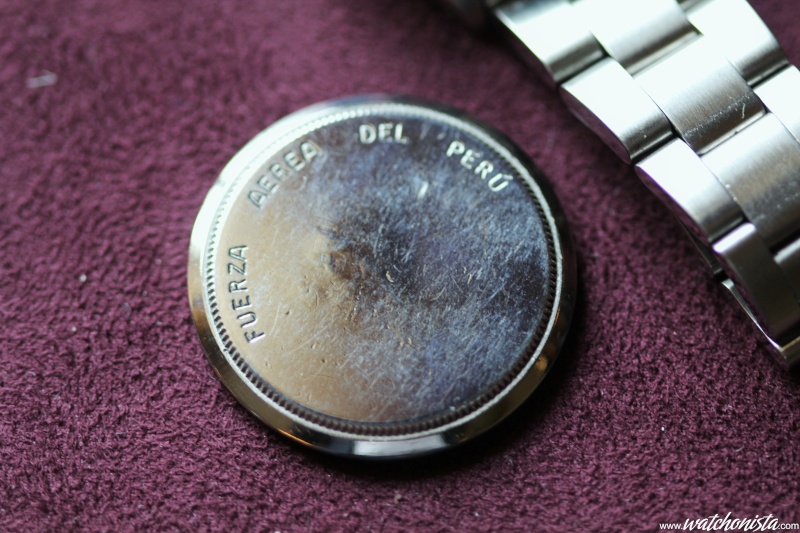 Another very rare military watch, a Panerai 3646, «Cali Radiomir 1936», with a radium California dial, «sterile», withouth the usual Rolex mark. The press kit said the watch is from 1950, but we could suppose an ealier date of producing, because the lasts 3646 has been produced in 1945...
The other Radiomir on the pics, black gator strap, is my PAM232 «1938».
Reedition of the watch has came after the 3646 Cali in the late 30'...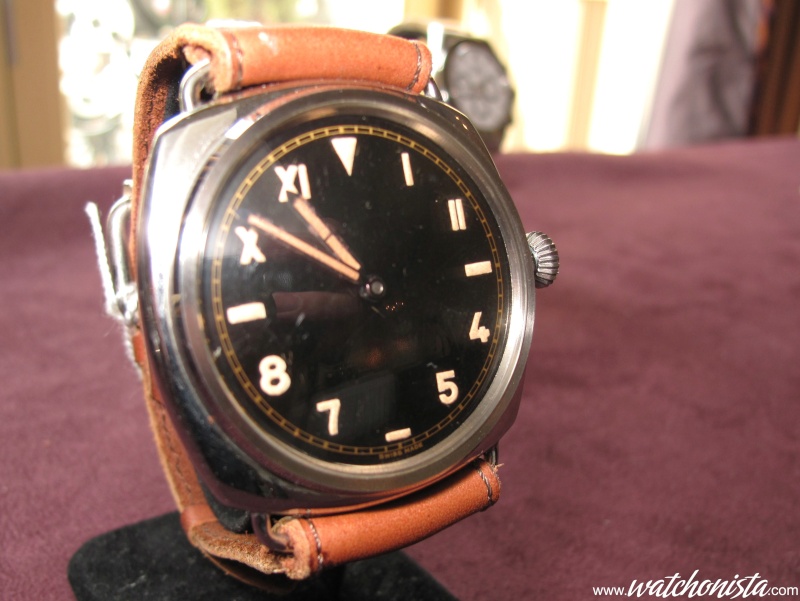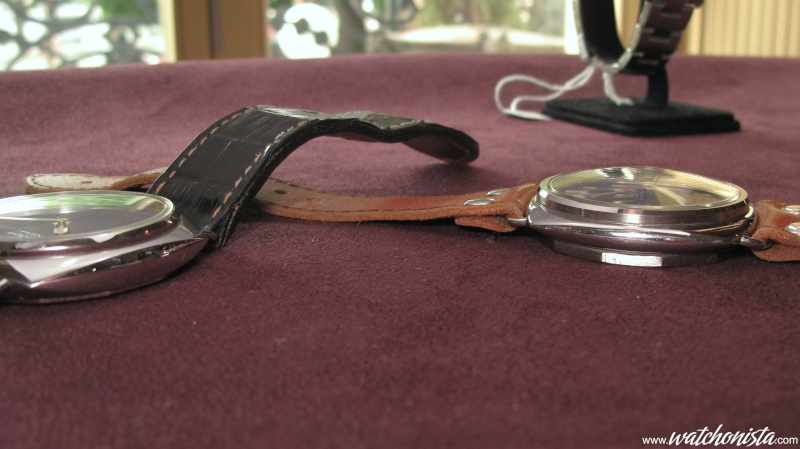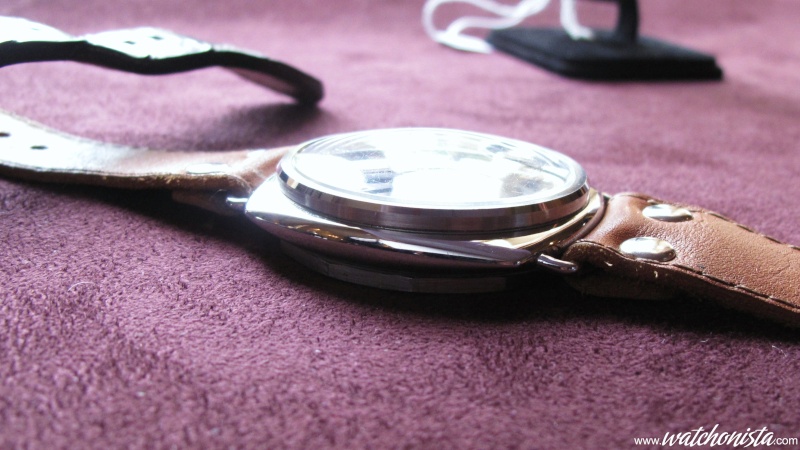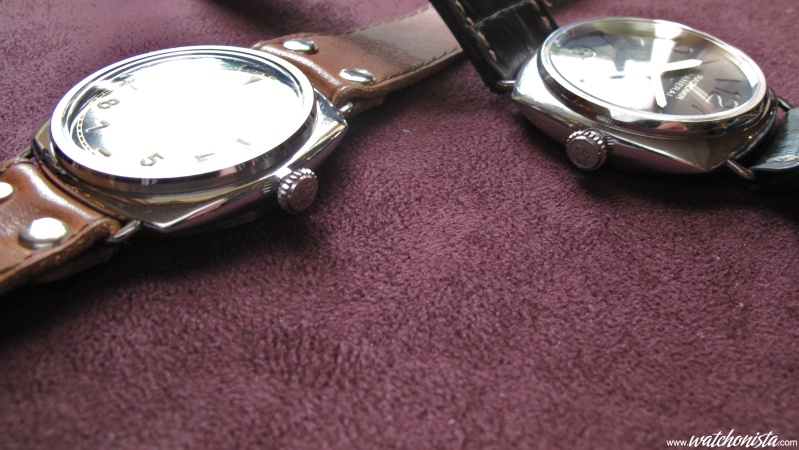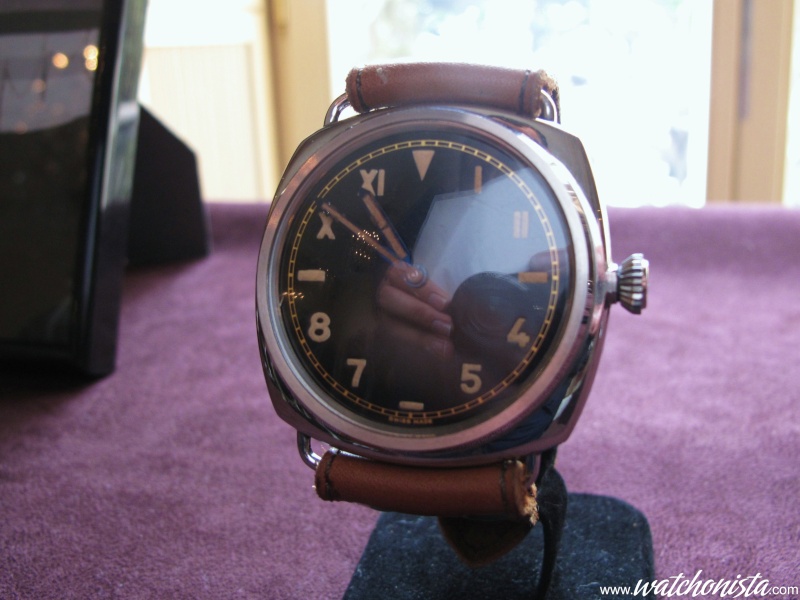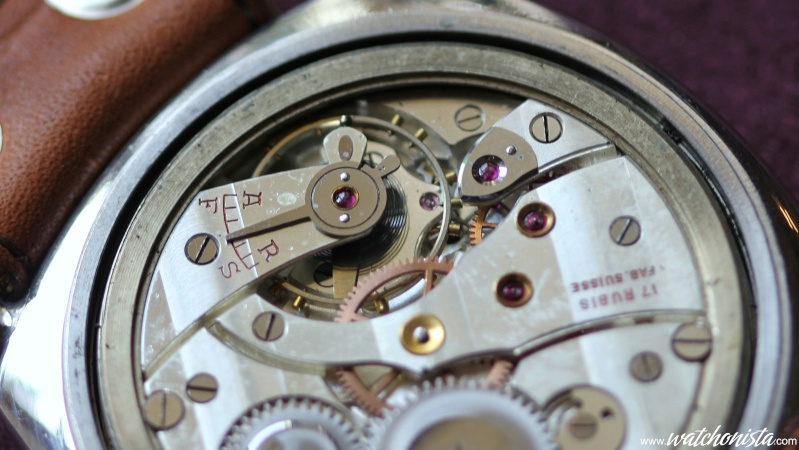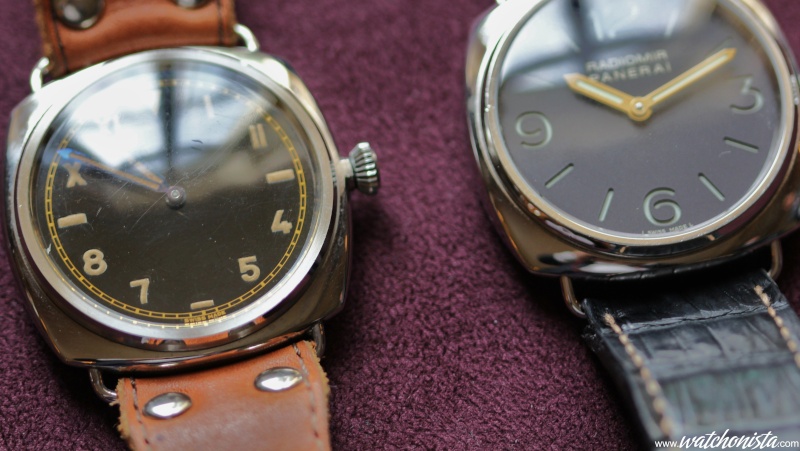 Other Oversized watch, other watch with a strong Italian history, the Ulysse Nardin chronograph «à rattrapante», used by Feruccio Massara to time the world record of distance per hour of Fausto Coppi in 1942.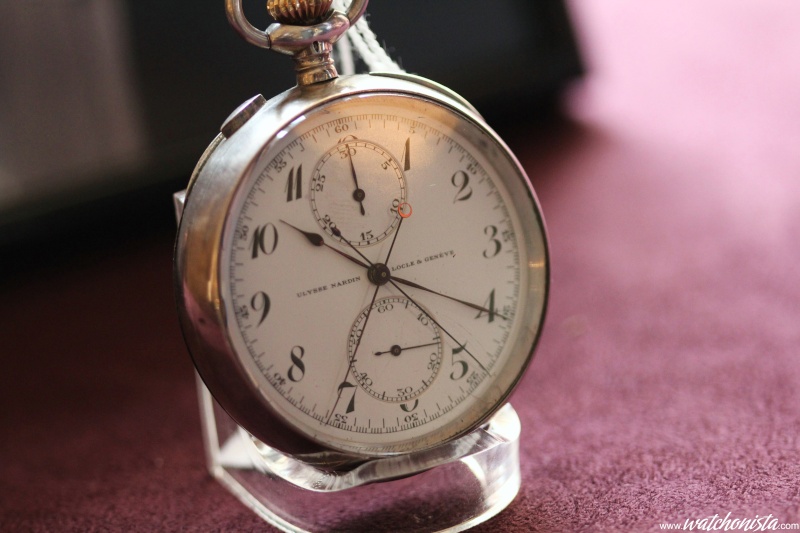 Another Pocketwatch, less famous, but more prestigious, a Patek 767, with a minute repetitor, split-second chronograph, perpetual calendar with automatic lap of the year (the indicate the 29 febuary all four years automatically) and moonphase: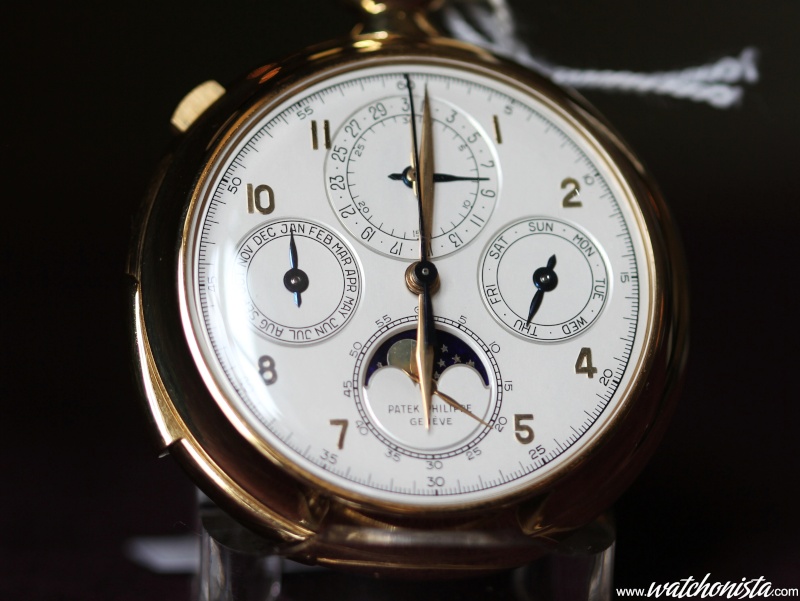 At last, business as usual, the star of the auction, the Patek Philippe 2499, same kind of great complication, perpetual calendar with automatic lap-year, simple chronograph, and, of course, the moonphase. Estimated bid, 1 millions.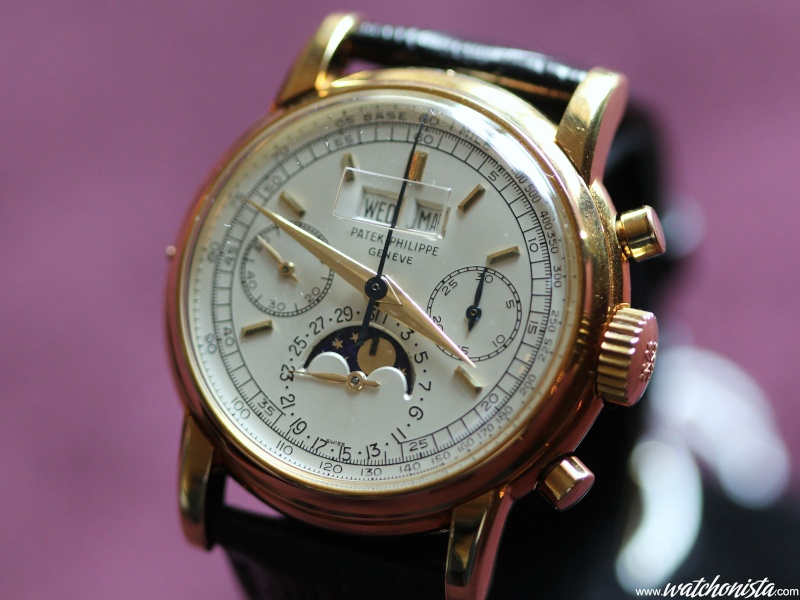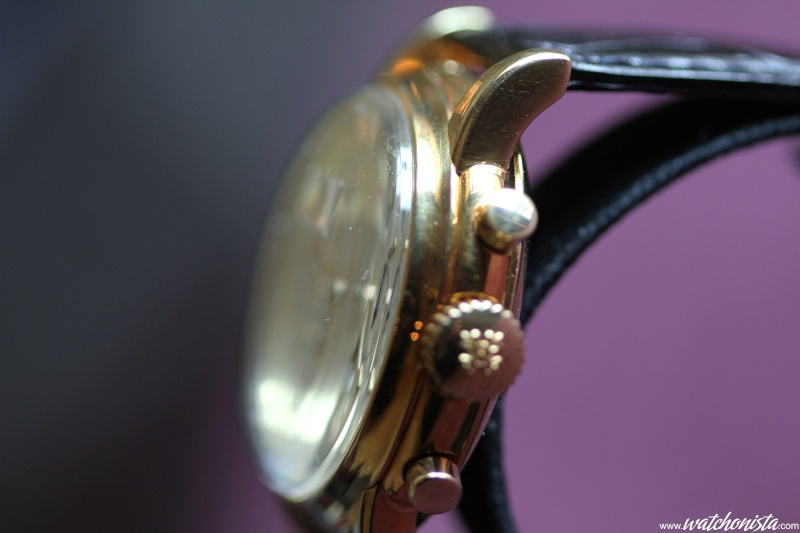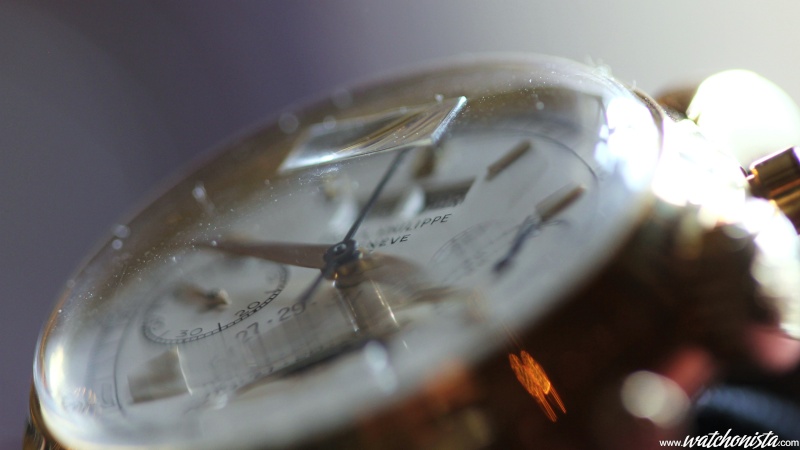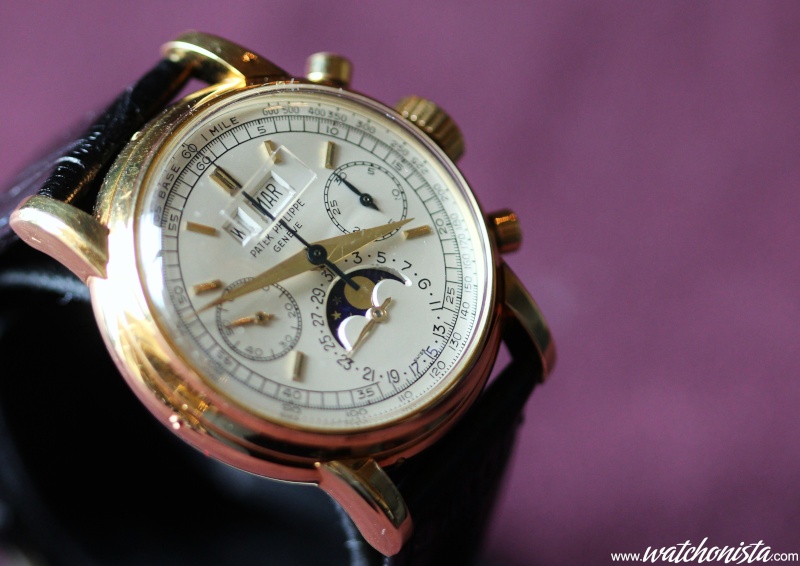 Full E-catalog, 280 watches:
http://www.sothebys.com/app/ecatalogue/fhtml/index.jsp?event_id=30576
Share&Enjoy!!
Recent blog posts
5 years 26 weeks ago

5 years 35 weeks ago

5 years 37 weeks ago

5 years 41 weeks ago

5 years 43 weeks ago
Tags for Sotheby's 05/15 auction. Live pics - moderns watches