Watches & Net: blog revolution in "Heure Suisse"
Watchonista contributes to the heading "Media and Communication" of "Heure Suisse" magazine. In addition to the article:
HOROLOGY ON THE NET, REVOLUTION: BREAKTHROUGH OF BLOGS
Heure Suisse No. 111: In the kiosks from May 23, 2011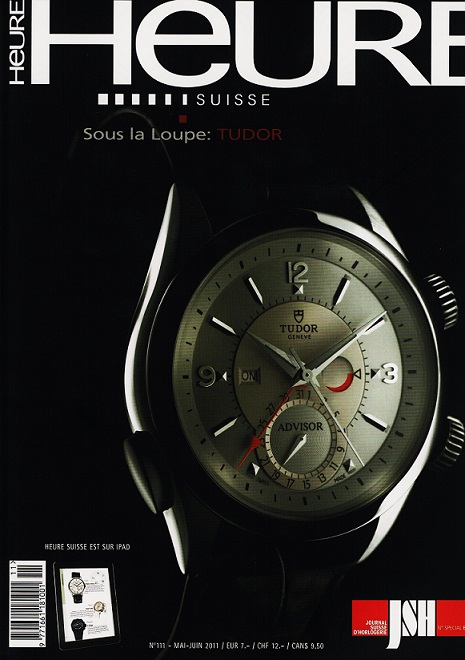 In addition to the article of "Heure Suisse", comprehensives Interwiews of Bloggers:
(French version: http://blog.watchonista.com/blog/montres-net-la-revolution-blog-dans-heure-suisse)
Question :
Why forums are loosing audience and what motivated you to create your blog ?
Answer Ariel Adams :
While I haven't seen specific numbers, rumors have it that while watch magazines are experiencing a decline in readership, their internet analogs are gaining steam. For a long time it was dedicated watch forums that dominated in terms of traffic numbers. These communities or club-like atmospheres offered watch lovers the chance to learn from one another and exchange ideas. Blogs are becoming more popular because they offer a more passive means of getting news and information from authority figures. If there is a blog you like and trust, it is easier to go there to learn about new things than have to wade through endless forum threads. That said, if you desire a more interactive community, you'll probably mix reading blogs with participating on your favorite forum.
Blogs are easier to follow and don't require time consuming participation. For that reason I think they are becoming the new place to read about watches and people lust for editorials and hands-on images. People often reference the fact that magazines feel mostly like long advertisements as opposed to places for editorial - but of course that isn't true all the time.
Blogs tend to feel more authentic. Good ones have original photography and speak their mind. The best are fueled by passion, and not a profit motive. The best bloggers know how to make money from passion.
It is really a passion for watches that caused me to start aBlogtoRead.com. I have been a watch lover for years, but it was always hard to find people to "talk watches" with in my peer group of family. Starting a blog to discuss watches seemed like a good way of finding other people with similar interests. Since 2007 when I started aBlogtoRead.com I have be humbled by a dedicated community of loyal readers as well as the interest of casual watch lovers and other websites that occasionally like to cover the watches I write about. While I have been able to turn aBlogtoRead.com into a business, none of it would be possible it if weren't for my ongoing passion for watches and the support of the watch industry and community.
Ariel Adams.
http://www.ablogtoread.com/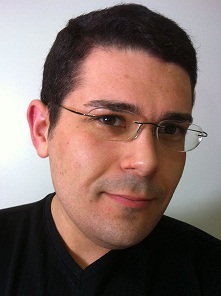 Answer Robert-Jan Broer :
he main motivation for me to create a blog in 2004 was the ever changing population on forums and seeing the same topics over and over again. Also, the censorship on forums is sometimes to a level that it becomes ridicilous. I started the Fratellowatches blog to be able to vent my opinion or take on certain watches without repeating myself over and over again and without getting censored or even banned. A large number of people knew me from my presence on forums and followed me to my blog to become enthusiastic readers of Fratellowatches. I also received (and still do) a lot of e-mail from people who are not active on forums and blogs, that want to know something about a certain watch they've bought, inherited or seen for sale somewhere. People who don't care about participating in watch forums or blogs, but just want to gather information. Having my own blog (and thus my own archive of watch related content), I am able to send them a URL of an article that answers their question. There was absolutely no commercial idea of intent behind this blog.
To answer your question about watch forums losing territory, I think most people have seen the same questions over and over again as well as I did. They tend to swap one forum portal for the other and this repeats itself after x period. People start at TimeZone, go to Watchuseek, go to PuristsPro and so on. The people that stick around the same forum for years is only a small group in my opinion.
There seem to be as many watch blogs as watch forums these days, but only few blogs survive and a lot of them are only pushing press releases. I am not a fan of posting press releases integrally on my blog. I want to learn about watches, discover them and then write about them – if I find them to be interesting. As Fratellowatches is a personal blog, the options to collaborate with other parties have been limited till now. I had some give-aways of watches, straps, calendars and other merchandising by watch brands and dealers. I think these kind of activities are beneficial for both my readers and the sponsors.
Robert-Jan Broer.
http://www.fratellowatches.com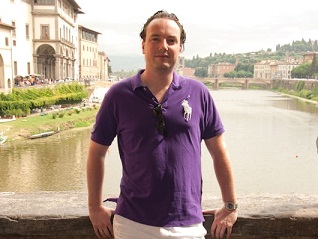 Answer Boris Pjanic:
I think it must be about 4 years now that I have my blog. Before, I started a couple private homepages that never gained popularity and they were on servers that do not exist any more. For over 10 years, I have been collecting and parttime selling vintage watches, primarily Rolex. When I was a little child, I already felt the passion for mechanical watches. It took a long time until I was finally able to afford one.
I got into vintage Rolex, because when I finally had enough money to buy a Rolex, the shop I wanted to enter, did not let me in as the security guard deemed me not of interest. I returned home and bought a Rolex Submariner from the 70s that same day.
I created my watchblog for several reasons, one of the main reasons though was the increasing level of moderation on the popular watchforums, as well as increasing power struggles by established members and adminstrators of the popular watchforums.
My intention with my blog is twofold, one is to live my own passion and the other is to show my own passion for watches. I wanted to start to communicate with other fellow collectors. The blog has allowed me to increase my own visibility, and create trust among fellow WIS (watch idiot savant, respectively fellow watch enthusiasts.).
The comment function and the ability of visitors to email me about my blog, has helped me resolve interesting historical issues that I found with vintage watches. One of them being the story about the socalled 'Panam' P Logo dial Rolex. As things turned out, I managed to get the help of former employees who remembered this Rolex, and it never had anything to do with Panam. It was a watch presented to employees of Inairdrill, a Texan Oil Company which also had employees working in Libya. Several of these employees have contacted me over time and explained to me the full story.
That is just one example how a blog can contribute to solving issues about vintage watches.
I view an interesting future in blogging. I also maintain a second blog that is not watch related and gained quite a lot of popularity among collectors.
Boris Pjanic.
http://watchesandart.blogspot.com
Read regularly in kiosks Watchonista articles written by Marco Gabella for Heure Suisse.

Recent blog posts
5 years 26 weeks ago

5 years 35 weeks ago

5 years 37 weeks ago

5 years 41 weeks ago

5 years 43 weeks ago
Tags for Watches & Net: blog revolution in "Heure Suisse"